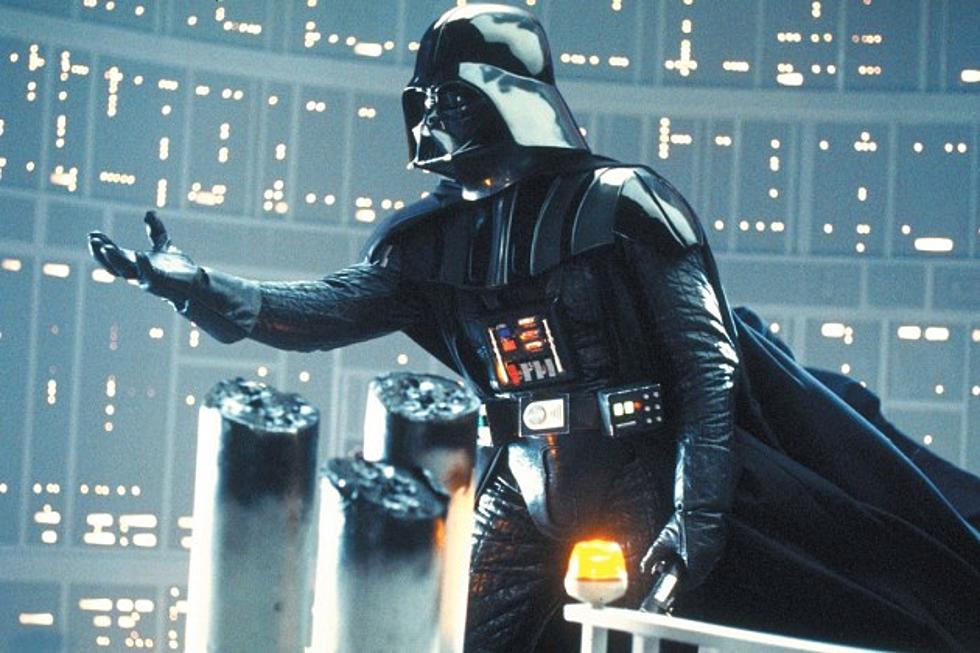 'Star Wars Rebels': First Look at Darth Vader's Return with James Earl Jones
Lucasfilm
We weren't altogether surprised to learn that 'Star Wars Rebels' would incorporate the iconic Darth Vader at some point, though the news that James Earl Jones would reprise the role on October 26 certainly caught our attention. Now, the first look at 'Rebels' Vader has arrived from yet another legendary figure behind the character, and with a slightly updated design.
As tweeted by Vader embodiment David Prowse himself, our first look at 'Star Wars Rebels' inclusion of Darth Vader features the character speaking to the Inquisitor (Jason Isaacs) over hologram, much as we first saw the Emperor in 1980. The appearance itself will take place on October 26, as ABC rebroadcasts the 'Spark of Rebellion' movie that kicked off the series earlier in the month.
We can spy a bit of Ralph McQuarrie influence to Vader's design, much as permeates the show itself, but what say you? Are you excited to see Darth Vader popping up so soon on 'Star Wars Rebels'? What might it mean for the new trilogy that James Earl Jones is returning?