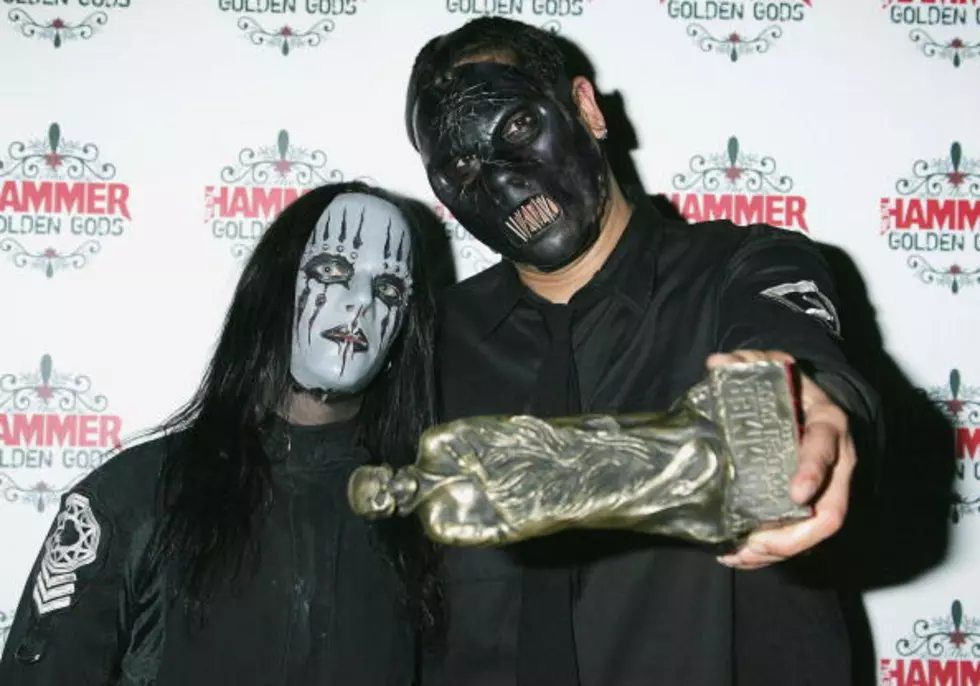 Slipknot Drummer Pays Tribute on Anniversary of Paul Gray's Death
Today marks the one-year anniversary of the tragic death of Slipknot bassist Paul Gray. Drummer Joey Jordison paid tribute to his fallen brother with a heartfelt message to Gray.
"Hey Paul,

It was so great hanging out with you yesterday and today. Talking and reminiscing about old times and seeing you respond with some of the strongest gusts of wind I've ever felt.

All the music that we've done together, all the times that we've shared, will live on forever.  I miss you each and every day. All right Balls, I'll see you on stage!  Let's destroy. There will never be another # 2. I love you."
Jordison also made sure to thank Slipknot fans for their continued support.
"And to all my friends, the Maggots:

I just wanted to take a moment to thank you eternally for your support on this difficult day.  You're keeping us and Paul's memory, alive. There were supposed to be five days of tornadoes and rain here in Iowa, but the sun came out stronger than it has all year. It's good to know Paul's keeping an eye on things. This is a horrible thing that happened, but each of you has made this just a little bit easier to deal with.  Your support means everything to us.

Thank you,

Nathan Jonas Jordison"
I can't even imagine what bands like Slipknot and Avenged Sevenfold are going through when they lose a beloved member. Share your Slipknot memories below.