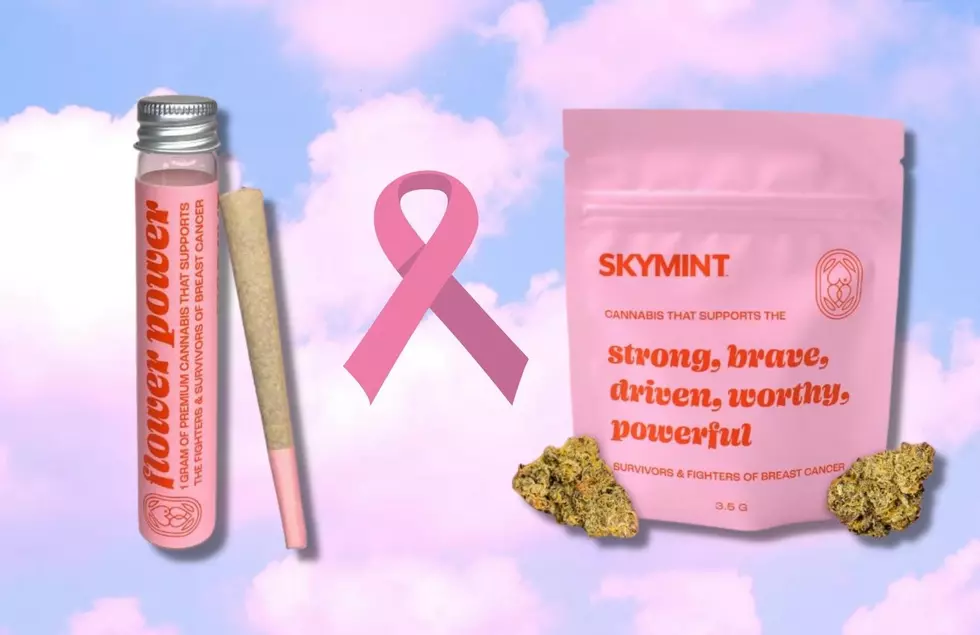 Flower Power: Michigan Cannabis Brand Giving Back To Those Battling Breast Cancer
Skymint / Canva
The act of consuming cannabis can be a deeply personal thing. For most however, it's always been about the community around consumption, and the comradery that comes with passing a joint around a circle of loved ones or friends.
Just like some people gather at the bar to blow off steam, others choose to unwind, relax and enjoy themselves with one of the most natural relaxation techniques available.
Michigan's very own Skymint is now offering the opportunity to partake while (for a lack of better words) you par-give. Don't shoot the messenger, It's a good joke.
Skymint announced they are partnering with the Shades of Pink foundation who provides financial support to breast cancer patients who are experiencing financial difficulty due to their diagnosis and treatment.
You may not be aware, but while insurance can step in and help pay for the costs of doctors and medicines, they don't help with some of the most expensive parts of battling cancer, and that's just the day to day finances. Many people have to give up jobs, pay for expensive out of town stays, and food at hotels and nearby places to doctors appointments, and none of that is helped by insurance.
That's where Skymint and Shades of Pink hope to step in and make a big difference for people who are in real need of help and change.
Their shades of pink collection of flower and pre-rolled joints will have proceeds donated to the Shades of Pink foundation, and it comes with unique packaging that offers inspirational messages.
Where can I find their strains?
Right now while supplies last, you should be able to find the shades of pink cannabis collection at Skymint and 3fifteen locations around Michigan. If you'd like to learn more about where you can pick up, prices, etc: you can check out their website.
What is the strain?
For the curious, according to their website it's called Pineapple Tart.
They say it's "full of tropical flavors, Pineapple Tart is a relaxing and soothing indica that will take your mind and body on a well-deserved vacation."
Celebrities with Cannabis Lines in Michigan