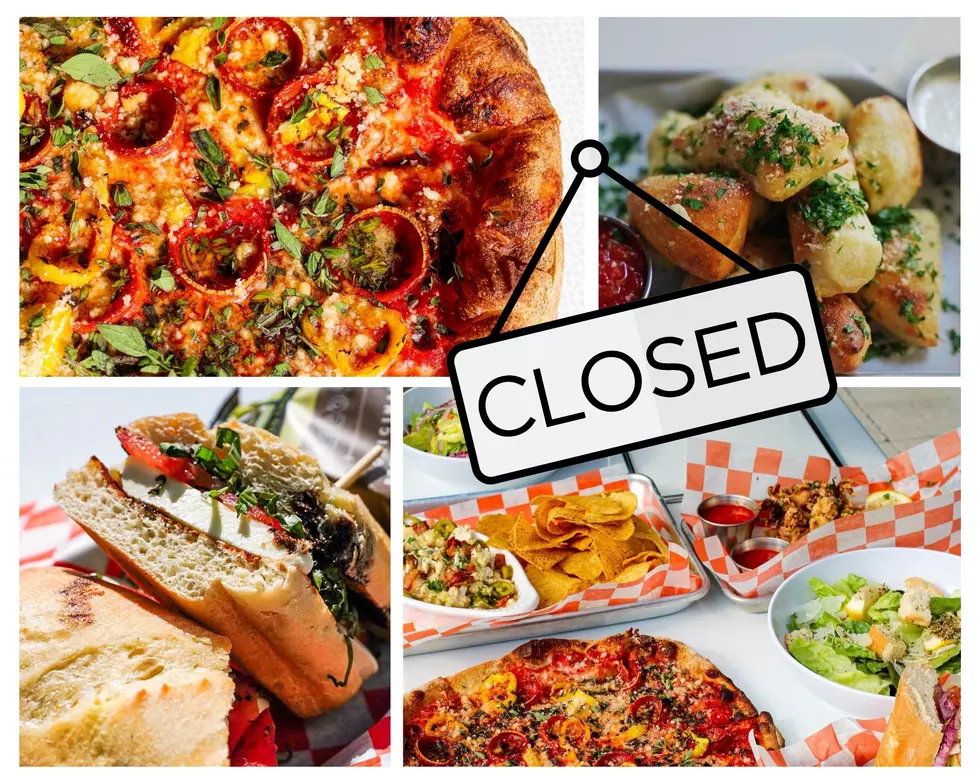 Two Months After Reopening a Grand Rapids Restaurant Shuts Down for Good
Royals GR, Facebook
Just a few months after reopening with a new concept, a restaurant in Grand Rapids' East Hills neighborhood is permanently closing.
What Happened to Royals in Grand Rapids?
In June we told you that Royals in Grand Rapids' East Hills neighborhood would be temporarily closing.
The restaurant had a rough start, taking over the old Johnny B'z space at 701 Wealthy in March of 2020, just as the pandemic began. The initial concept for Royals was a diner serving comfort food classics.
The Lee family, owners of All In Hospitality Group LLC, also own the nearby restaurants Donkey, Hancock, and Winchester.
At the time the Lee family vowed Royals would reopen, saying,
Our intention is to retool, reevaluate, and re-conceptualize to help relaunch Royals later this summer/Fall.
Royals reopened in September as a pizza joint and sports bar. The menu included wings, oven-roasted meatballs, fried calamari, salads, sandwiches, and signature house pies.
On Tuesday, November 8, 2022, the owners announced Royals would be shutting down for good.
Royals in East Hills Permanently Closes
They shared news of the closure to Facebook, saying,
The past 2.5 years have been a struggle. With our grand opening falling on the same day we were mandated to close (due to COVID), we had quite the rocky start. We limped through the pandemic, only to fall victim to a massive hospitality employee shortage, supply chain issues, and rising costs on everything restaurant related... Earlier this summer we took a break to re-concept... While this change showed promise, it wasn't nearly enough to move Royals in the right direction.
They say the decision to close Royals was not easy and they are heartbroken to let it go, but they'll continue to work hard to make sure their other businesses thrive.
West Michigan Bars, Restaurants And Places You miss
These are bars, restaurants, and places people in West Michigan miss