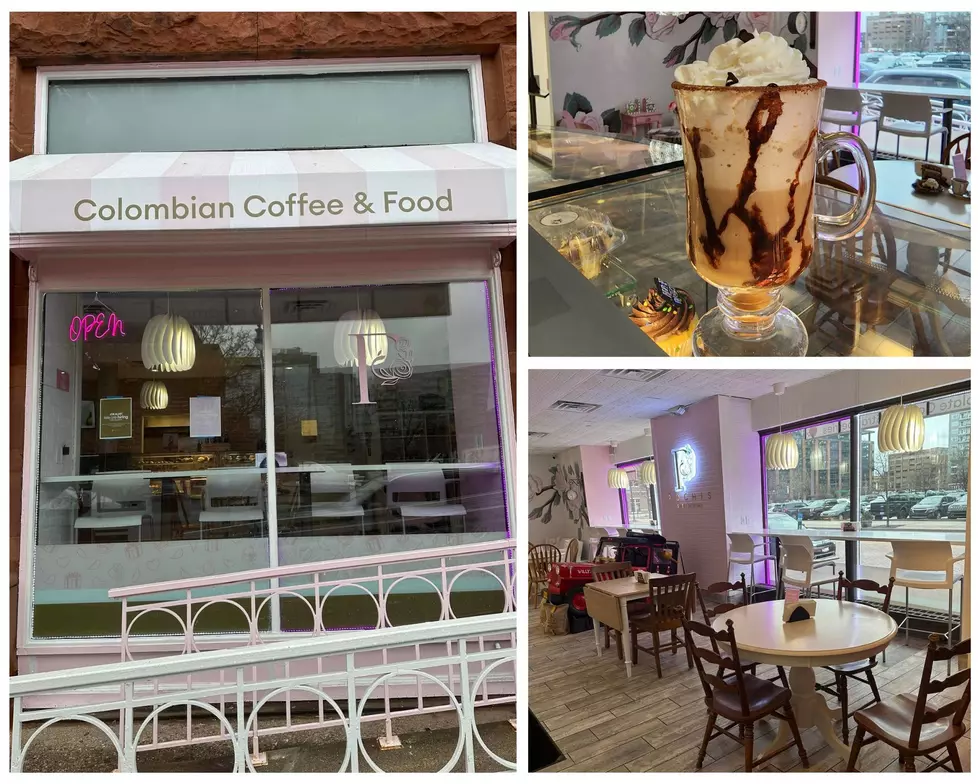 The First Colombian Cafe, Restaurant is Coming to Downtown Grand Rapids
Jorge Gonzalez, Paola Carlson/ Facebook
A first-of-its-kind restaurant and cafe is opening up downtown Grand Rapids!
Founder of Pochis Sweet Designs to Open New Restaurant Downtown Grand Rapids
Paola Carlson, a Latina entrepreneur specializing in chocolate covered strawberries and other sweets, is expanding her business with a new Colombian cafe and restaurant downtown Grand Rapids.
Carlson began her business, Pochis Sweet Designs, in 2020, and now her desserts and coffee are sold in more than 250 Meijer stores and other retailers. Specialty baskets with flowers and other treats are also available to purchase online.
According to MLive, Carlson won grants from Start Garden for Pochis Sweet Designs. The new cafe and restaurant, Pochis Colombian Cafe, was awarded approximately $50,000 in incentives from Grand Rapids Downtown Development Authority - and its begun its soft opening phase!
Pochis Colombian Cafe, A New Colombian Eatery in Grand Rapids
Pochis Colombian Cafe is located at 44 Ionia SW Suite 1, at the site of the former Menna's Joint.
You'll find a variety of coffee drinks, like Colombian espresso and cappuccino, and specialty drinks like the Coffee Temptation, which combines Colombian Coffee, caramel, cream of chantilly pochis, and chocolate chips. There's also tea, coconut lemonade, and shakes.
The new restaurant Colombian food like empanadas, arepas (corn meal cakes filled with meat or eggs), patacones (fried plantain dish), salchipapas (French fried potatoes with toppings), and Colombian-style hot dogs. Check out the full menu here!
Currently in its soft opening phase, Pochis Colombian Cafe will announce announce a grand opening soon! Follow Pochis Sweet Designs on Facebook for updates!
LOOK: 35+ New West Michigan Bars and Restaurants to Check Out
West Michigan is a great place for foodies!
More than 35
new restaurants and bars
, including Mexican restaurants, seafood restaurants, pizza joints, cocktail lounges, and more have opened up in West Michigan in the past year.
How many have you been to?