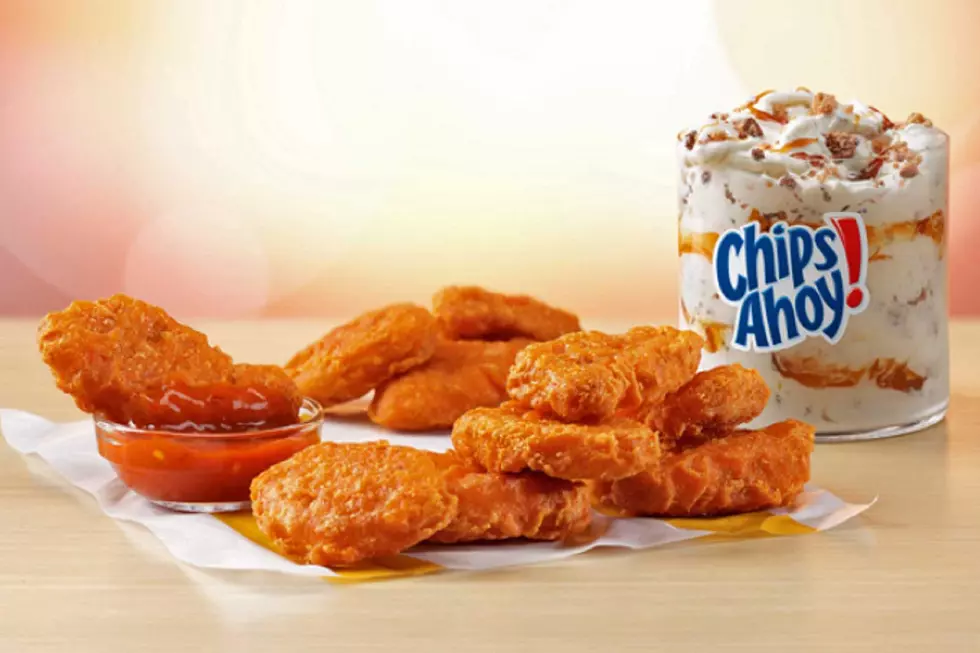 Hot & Cold: New Items Coming to McDonald's in September
Courtesy Photo McDonald's
How about something hot...and then follow that with something cold? McDonald's is introducing two new menu items in September.
What could be better than some Chicken McNuggets? How about some Spicy Chicken McNuggets! McDonald's will soon be offering up this new variety of poultry pieces.
According to the official website: "Breaded with a sizzling tempura coating made of both cayenne and chili peppers, these craveable, dippable and downright-delicious Spicy Chicken McNuggets are joining our classic McNugget line up, and pack plenty of spice and flavor into each bite."
If the new McNuggets aren't spicy enough on their own, McDonald's will also offer up a Mighty Hot Sauce. You can add a little or add a lot, but they say the sauce packs a flavorful punch…"A Mighty. Flavorful. Punch." The new dipping sauce is their first new sauce innovation since 2017 and the hottest one available at McDonald's. (The Mighty Hot Sauce will be available for a limited time only.)
This is the first new flavor of Chicken McNuggets in the U.S. since the originally showed up on menu boards back in 1983.
Mark the date on your calendar...The Spicy Chicken McNuggets will be available starting September 16th, 2020!

If you need something to cool down after your Spicy Chicken McNuggets, McDonald's will also be introducing a new Chips Ahoy!® McFlurry®. It will features vanilla soft-serve, caramel topping and Chips Ahoy!® cookie pieces blended throughout. The Chips Ahoy!® McFlurry® will be available in Snack and Regular sizes for a limited time at participating U.S. restaurants nationwide beginning September 16.
CHECK IT OUT: See the 100 most popular brands in America