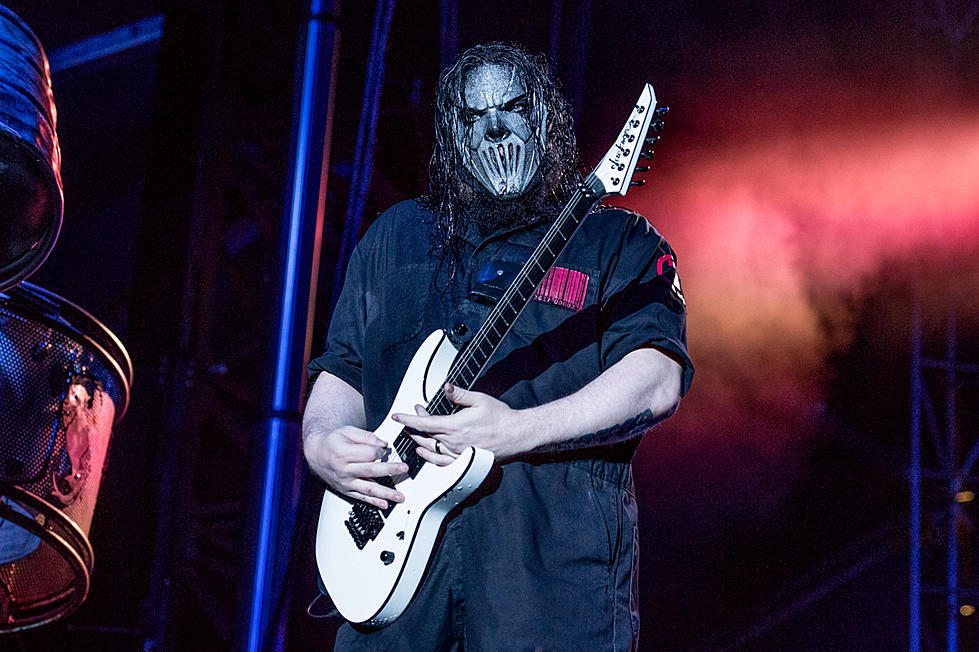 Mick Thomson Becomes Third Slipknot Member to Have Spinal Surgery Within One Year
Amy Harris, TheFirst3Songs.com
If there's one thing we've learned within the last year, it's that being in Slipknot is not good for your spine. Guitarist Mick Thomson is now the third member of the masked troupe to undergo spinal surgery since June of last year.
Giving an update on his Instagram page, Thomson revealed that he had "recently joined the cyborg club," uploading a split image of the X-ray on his neck, showing where the repair work was done. He commented that he is "sore as f--k" and that he's hoping to "be back to mid-2000s [head]banging" by the next record cycle, adding that he "should probably just have every disc replaced all the way down to be safe" and thanked his medical staff and Dr. Brian Perri specifically. Check out the post below.
The first domino fell back in June when frontman Corey Taylor had to have unplanned spinal surgery, causing the band to postpone their tour with Marilyn Manson for two weeks. He said he broke his neck "without realizing it" and had two disks replaced in addition to work done on his vertebrae. Gritting it out through the summer, Taylor was seen onstage in a neck brace, scaling back the intensity of his performance as to not risk any further injury.
Thomson had mentioned Slipknot's next album cycle, but there's no details as to when the band expects to release a new album. Shawn 'Clown' Crahan revealed in late November that he and Root would begin writing together this month, but did not offer a timetable as to when we can expect to hear what these sessions yield.
The Dangers of Slipknot's Stage With Shawn 'Clown' Crahan
Where Do Slipknot Rank Among the Top 50 Hard Rock + Metal Live Acts of All Time?