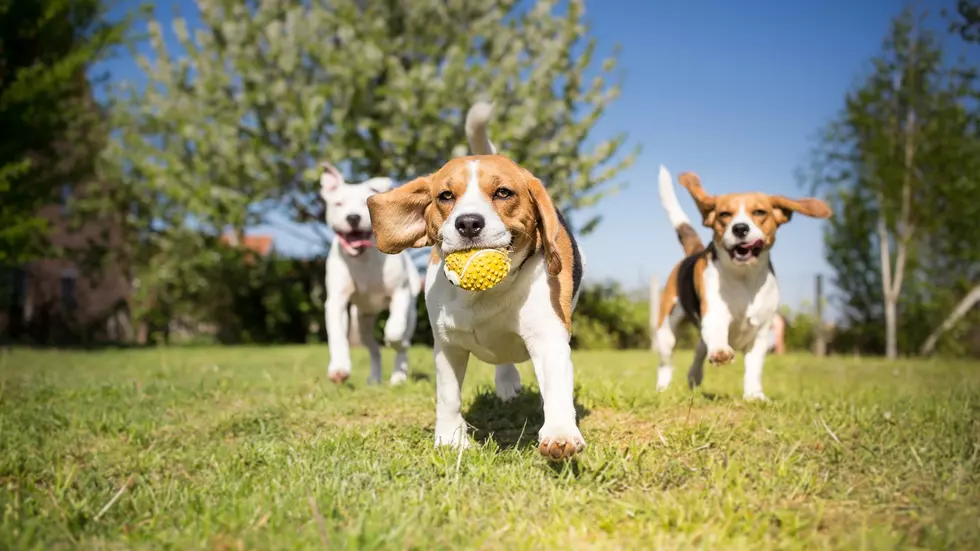 Michigan's First Indoor Dog Park Opening this January in Comstock Park
Lunja/GettyStock/ThinkStock
This is just what dogs and their owners need as we get into the brunt of winter.
It was almost a year ago when we found out Michigan's first ever indoor dog park would be opening in West Michigan. The Pack was supposed to open this past summer but due to the pandemic plans were put on hold. However, in a Facebook post they revealed they would be opening Monday, January 4th.
What's cool about The Pack is that it's an open concept with the park as the centerpiece and a restaurant/bar area for people to eat and, yes, even drink beer while their dogs run around. Unfortunately, that will be closed until dine-in service is allowed to reopen per the Governor's orders. Masks and social distancing will also be enforced.
Before visiting you must register your dog(s) on their website first or call them directly at (616) 236.3254. Proof of vaccination records are required. Dogs must be at least 6 months old to visit and must be spayed/neutered if 1 or older.
The Pack will be more than just a dog park. It'll also serve as a daycare center for $30/day. Depending on how often you plan on going, you can purchase a 5-use punch card or an annual membership.
The Pack Indoor Dog Park will be open from 7a-8p and is located at 5205 West River Dr. NE in Comstock Park.
Enter your number to get our free mobile app
LOOK: The least obedient dog breeds