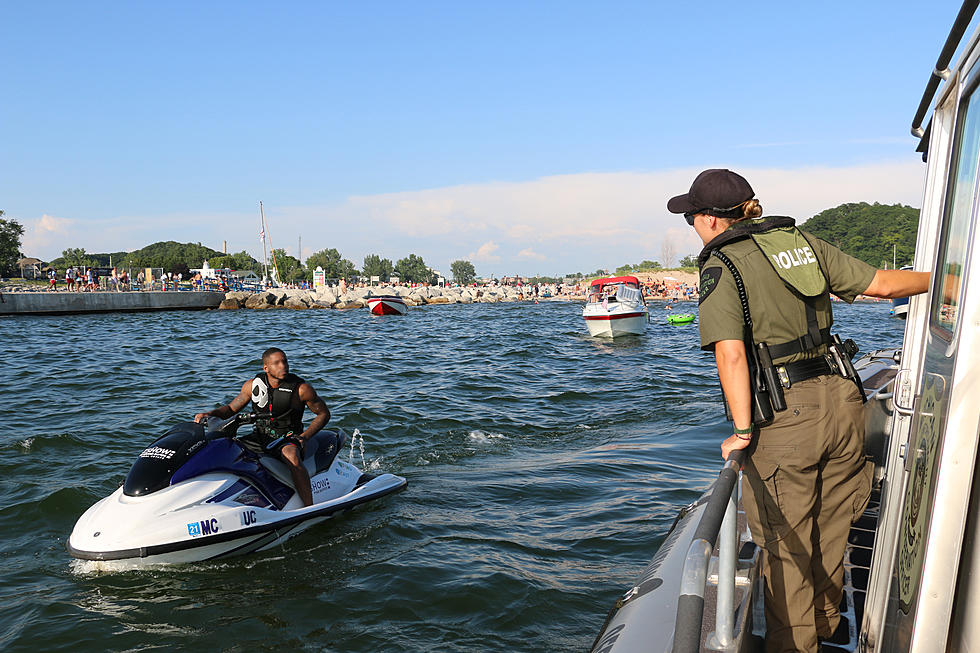 Michigan DNR Says Waterways Just As Busy As Before COVID-19 Pandemic
courtesy of Michigan DNR
Michigan DNR issued a press release saying that the Fourth of July holiday was just as busy if not busier than previous holidays before we were under the coronavirus pandemic.
DNR officers were patrolling high boating areas during the three day weekend, July 3-5th.  Over 145 DNR officers were on duty with Operation Dry Water patrols. Operation Dry Water was a national sober boating campaign, and over the weekend saw,
15,715 public contacts.

830 warnings.

170 civil infraction tickets.

70 criminal complaints.

45 misdemeanor arrests.
That's a lot of people officers had contact with, in 72-hours.
We were focused on boating under the influence (BUI) enforcement along with making sure people had the proper safety gear on board while they were enjoying the beautiful weather," said Conservation Officer Anna Cullen, who patrols Muskegon County.
Officers say they saw an increase in boater activity throughout the state including the Upper Peninsula. According to the DNR's press release, both business owners, and residents around Silver Lake told DNR officers they saw more boat traffic this year than in recent years.
"It seemed to be just as busy if not busier than previous Fourth of July holidays," said Conservation Officer Rob Freeborn, who patrolled Lake Michigan from Manistique to Fairport.
Hearing that news and seeing those numbers, it's not really surprising that we now are mandated to wear masks when going into public indoor spaces, as positive cases rise to numbers not seen since mid-May.
Starting Monday, July 13th, you must now wear a mask anytime you go into a business.  Failure to do so could lead to a $500 misdemeanor ticket and the business owner could lose their business license, according to Gov. Whitmer's new executive order. 
MORE: The Ten Most Beautiful Campgrounds in Michigan