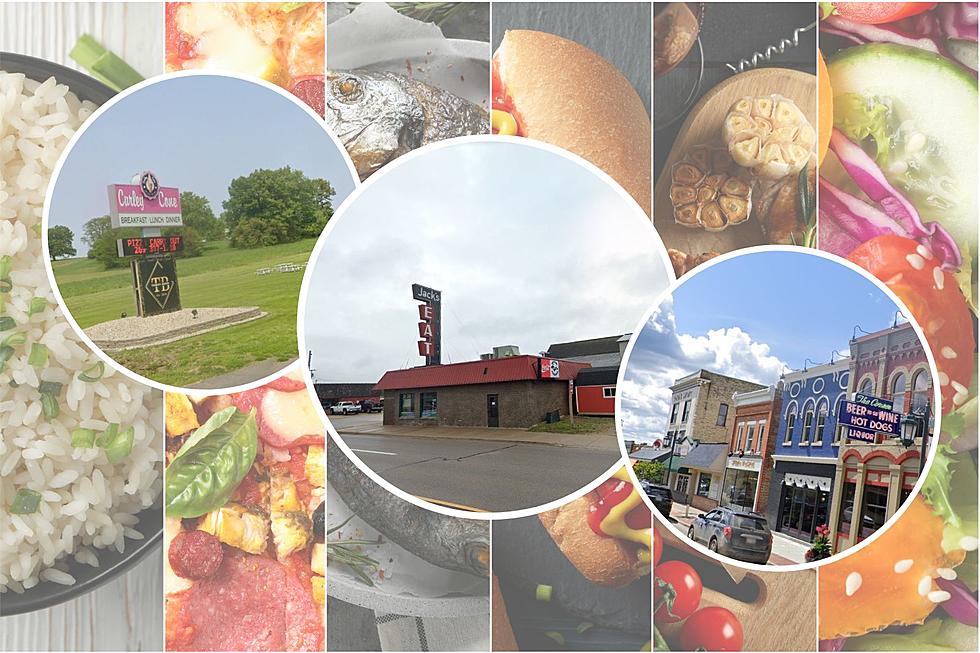 10 Michigan Restaurants That Have Been Named America's Best
Via/ Google Maps, Via/ Canva
We love to see tiny Michigan restaurants getting the credit they deserve.
America's Best Restaurants, if you don't know, is a traveling show that highlights locally-owned restaurants. If you love food, you'll probably love their content. Here's a quick example:
In fact, ABR recently named a Mt. Pleasant eatery, Pixie, one of America's best. And, deservedly so.
Pixie has been serving the Mid-Michigan area for 75 years and has remained locally owned the entire time. Read more here.
But, what about other Michigan restaurants? Have there been more that have made the list of America's best? As it turns out, the answer is yes.
You can search ABR's listings by state. For Michigan, here are at least 10 restaurants that have made the list of America's Best:
10 Michigan Restaurants That Have Been Named America's Best
From America's Best Restaurants, here's a list of at least 10 locally-owned Michigan restaurants that have been named the best!
You can see all of Michigan's restaurants deemed "America's Best" and even nominate more here.
5 Dive Bars You Need to Check Out in Kalamazoo
Love dive bars? You're not alone. Here are a few favorites you can check out in Kalamazoo
8 Destinations to Visit This Spring in Michigan's U.P.
Spring has finally sprung. It's time to get out of the house and explore Pure Michigan! Here are some must-see destinations to consider for your visit to the Upper Peninsula this spring.