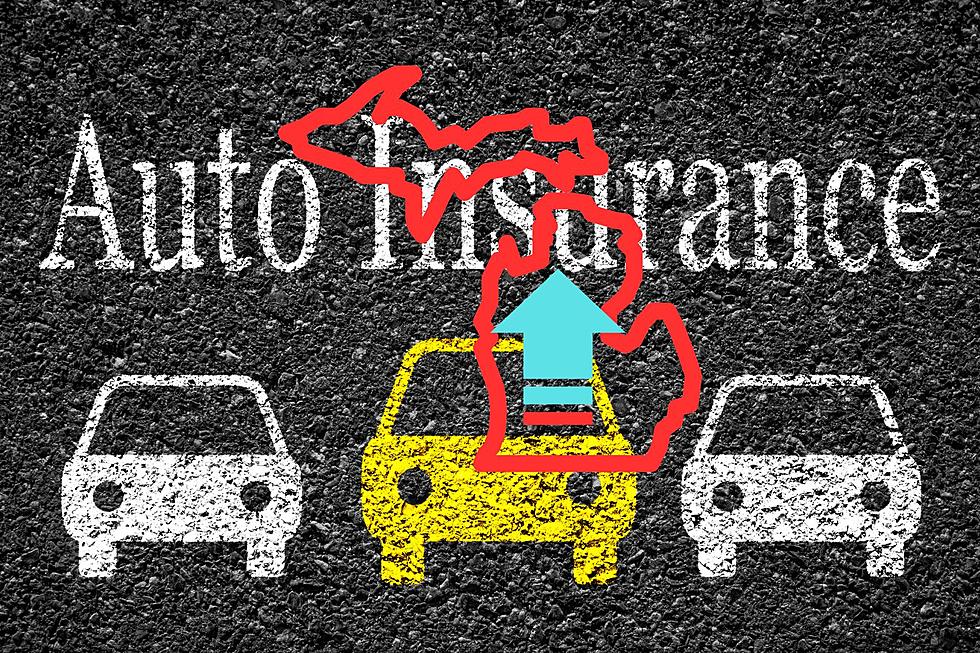 Remember The $400 Insurance Refund? Michigan Premiums Will Rise
canva.com
Insurance premiums have been coming down slightly over the last two years but next month Michigan drivers will see an increase in their premiums but why?
Michigan Now Has The Most Expensive Car Insurance Rates In The Country
It's nice when you know your state is the leading automotive producer in the entire country. Michigan leads the nation in the production of several crops, including asparagus, black and cranberry beans, cucumbers, tart cherries, Niagara grapes, and squash. Michigan is the leading producer of oxide pigments and magnesium compounds in the country and one of the nation's leading producers of apples. Now Michigan holds the title for highest automobile insurance rates in the country.
Being number in the country for auto insurance premiums is no title any Michigander is proud of, except for those who own insurance companies or lobby for them. Michigan, has by far the most expensive automobile insurance in the country, with drivers paying an average of $196 a month which is more than three times the national average. Michigan builds most of the vehicles, you would think that we would have the best access to parts when we do make a claim thus keeping our rates down but that is not the case.
Here is a little message to Michigan Governor Gretchen Witmer, now that you are fixing the damn roads that tear up our vehicles that indirectly help raise our auto premiums, how about fixing the damn insurance companies and getting those premiums to start going in the other direction?
Michiganders Will Cough Up Some of The $400 Insurance Refund Received Last Year
There was a surplus in the Michigan Catastrophic Claims Association of 5 billion dollars so the state allotted $400 for drivers per vehicle from their insurance company.
The refund was great, but according to MLive, due to lifetime health benefits for beneficiaries before 2019, the MCAA is forced to increase Michigan's auto insurance premiums anywhere from $48 to $122 per vehicle depending upon how high your PIP coverage is on your premium.
Michigan Firework Laws and Safety Suggestions
6 SW Michigan Lakeside Airbnbs Perfect for 4th of July Weekend
Looking to stay on the water while celebrating the 4th of July? Check out these Airbnb stays.