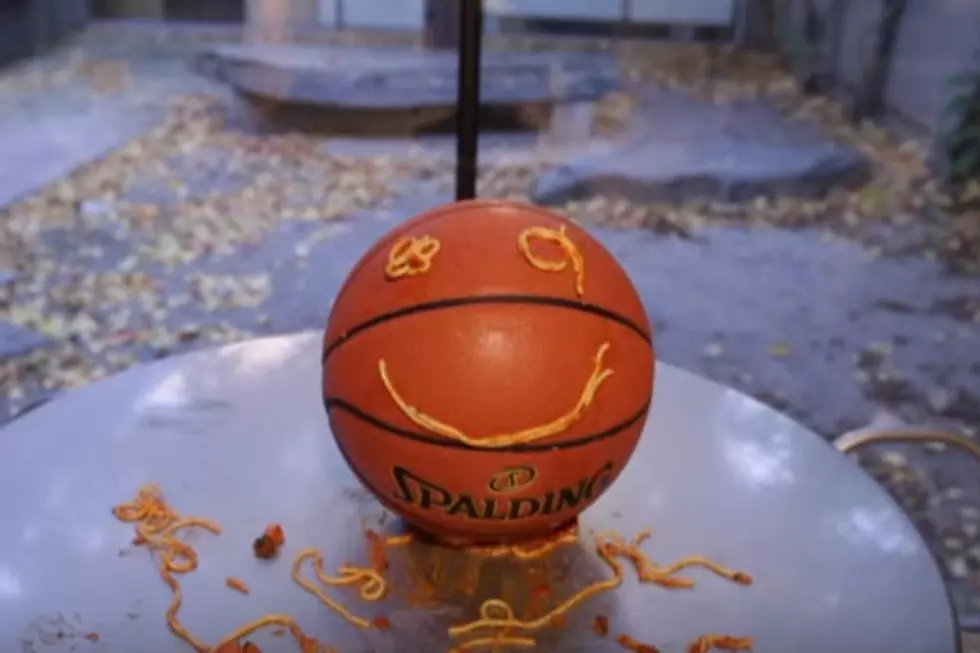 Man Proposes To His Girlfriend After She Hits A Half-Court Shot At A Basketball Game
DetPistonsOfficial via YouTube
A man named Steve Duckett proposed to his girlfriend Erin Tobin last week, and the video's been going viral.  Tobin is a huge basketball fan and graduated from Siena College in Albany.  So Duckett secretly got them to let her take a half-court shot during a game last Thursday for a chance to win a $500 gift card from Dunkin' Donuts.
The plan was for Steve to be standing behind her in a mascot costume.  So when she missed the shot and looked disappointed, he'd take the costume off and propose.  But the video's going viral because she made the shot!  The ball banked off the glass and went in, the crowd went nuts and Erin started running around on the court celebrating!
The whole thing happened during a timeout, so Steve knew going in that he wouldn't have much time.  He ended up having even less time because of the celebrating.  But he still got the proposal in, and she said yes.
He says he'd tried to think of all the things that could go wrong, and her actually making the shot never even crossed his mind.
We're assuming she really did get a $500 gift card.  But if it was a fake prize, at least he didn't pretend she'd win 10 grand or something!