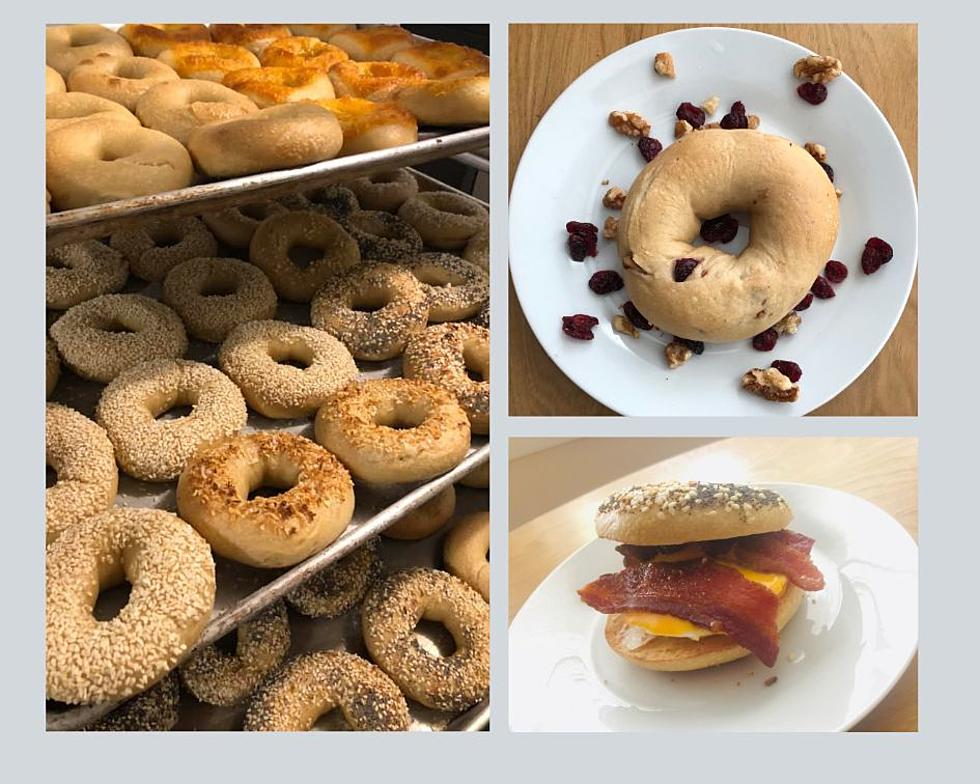 Looking For Hand-Rolled, Authentic Bagels? New Bagel Shop Opens in East GR
Bagel Kitchen Grand Rapids Facebook
I see posts often in Grand Rapids foodie Facebook groups asking where to get good bagels. Well, here's a new place to try!
They've actually been serving yummy bagels to West Michigan residents for a while - but soon Bagel Kitchen East Grand Rapids at 2228 Wealthy St SE will be fully open for business!
The new bagel shop in Gaslight Village is in the former home of Osta's Lebanese Cuisine, which sadly closed its doors in April after almost 30 years.
The owners shared that they'd acquired the space to Facebook,
It is with tremendous respect and with an abundance of well wishes for our predecessors, John and Diane that we announce we will be opening a Bagel Kitchen in Gaslight Village in the location formerly occupied by Osta's Lebanese Cuisine. Like many of our fellow EGR neighbors, we are sad to see a great restaurant close their doors in our community. At the same time, it warms our heart to know of the outpouring support and patronage this family-run business received for 28 years in Gaslight. We hope we can have the same track record and bring you as much joy as this very special family did.
Before moving into the storefront in East Grand Rapids, the owners sold their bagels to community members online and at shops around town. They also ran a bagel store in Costa Rica.
Bagel Kitchen East Grand Rapids serves authentic, boiled, hand-rolled bagels. Currently their menu lists a variety of bagels: blueberry, garlic, everything, onion, cinnamon-raisin, and more. They also serve coffee, tea, and espresso. Starting Saturday, you'll also be able to order sandwiches, like the Gaslight: pulled pork, sautéed onions, and mozzarella cheese on a plain bagel; and the Manhattan: stacked ham, cheddar, and chive cream cheese on an onion bagel.
Bagel Kitchen East Grand Rapids is currently in a "soft opening" mode. This week they're open 7:30a.m. to 10:30a.m.They'll be expanding their hours starting this Saturday, August 21: Weekends 7:30a.m.-2:30p.m. and Weekdays 6:30a.m.-1:30p.m.
UP NEXT: 25 Best Burger Joints in Michigan