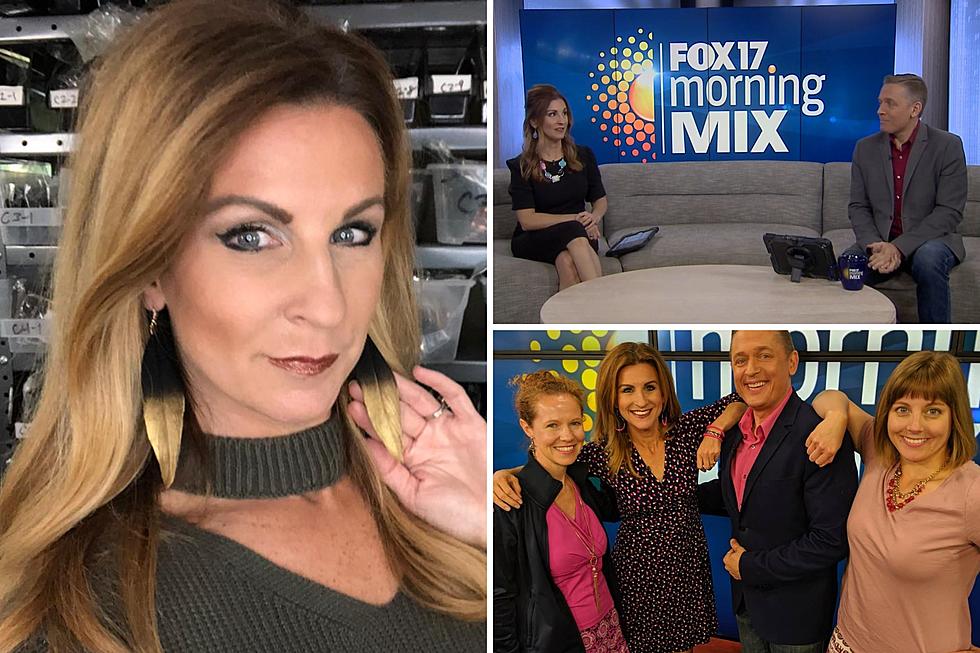 Leigh Ann Towne Departing Fox 17's Morning Mix After Seven Years
Fox 17/Youtube/Facebook/Fox 17 Morning Mix
Fox 17 is losing another longtime talent as Leigh Ann Towne announced her departure to focus on her growing small business.
In a station announcement, Towne tearfully announced she would be leaving Fox 17:
For three years you guys might have noticed I stepped up my jewelry game...I'm a small business owner, I have spent many, many days working 18-hour days. I need to focus on one thing right now, and, that's it.

 
Towne has been with Fox 17 since 2011 when she began as a weekend anchor and feature reporter. In December of 2014, she helped launch the 'Fox 17 Morning Mix', a news and lifestyle show modeled after WZZM's 'Take Five' & WOOD-TV's 'Eight West'.
If there is anything close to a dream job, 'FOX 17 Morning Mix' just might be it for me. It gives me the ability to combine all of the things I love, from do-it-yourself projects, thrifting, fitness and food, all the way to shedding light on all of the other positive services and stories that West Michigan has to offer.
Towne was the show's exclusive host for the first two years of the show before being joined by Todd Chance in 2016.
Chance had this to say about his longtime co-host:
When Leigh Ann and I first hosted the Morning Mix together that chemistry was evident from the start. Her sense of humor, work ethic, and years of knowledge were the perfect fit. It would be difficult to put into words how much Leigh Ann will be missed. The show and the station may be losing a talented host, but I'm lucky to know that I found a friend who will remain that way no matter what career paths we choose.
Town's last day on the show will be March 1st, she is leaving to focus her attention on her High Five Bargain Bling business.
Famous Celebrities You Might Not Know Are From Michigan
You will definitely recognize these names and faces, but might be surprised to find out they're from Michigan.
10 West Michigan Places You Can Enjoy Without Having a Drink
West Michigan Bars, Restaurants And Places You miss
These are bars, restaurants, and places people in West Michigan miss