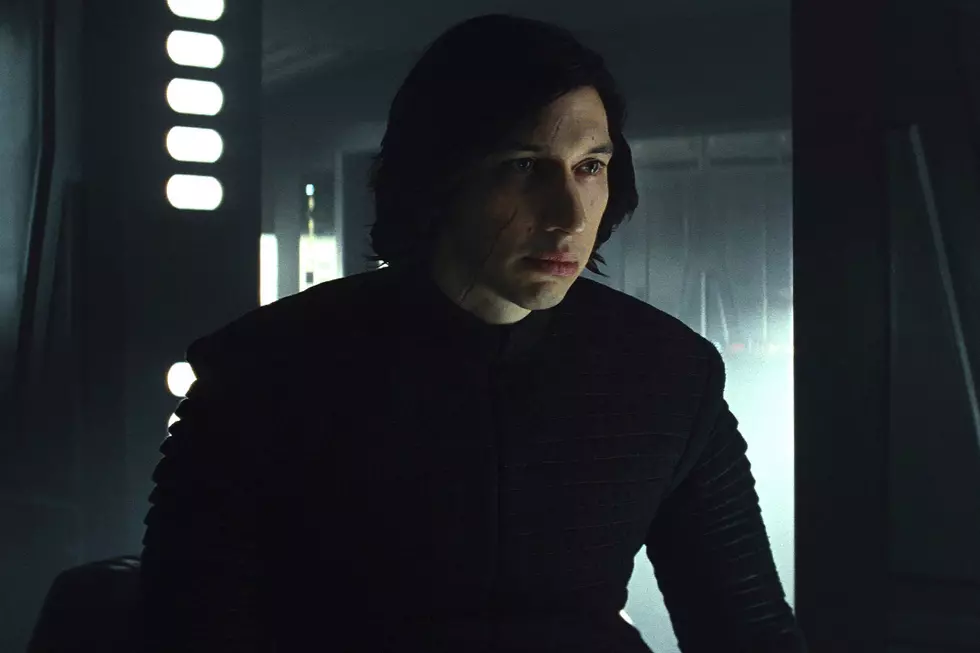 Leaked 'Star Wars: Episode IX' Poster Reveals New Character Costumes and Vehicles
Lucasfilm
Star Wars: Episode IX is opening in theaters in a matter of months, but we've still seen next to nothing from the film. There's no official poster. There's no teaser trailer. There isn't even an announced subtitle for the movie at this point. It could be Star Wars: The Clones Strike Back for all we know.
One of the first pieces of art from the film, described by Making Star Wars, as a "retail poster" appeared online today. Basically, it's not the official one-sheet, or a poster you might see in a movie theater closer to the film's release. Instead, this is the kind of piece you might buy in a store or on Amazon when the movie comes out. And it reveals a bunch of the new costumes for the characters you know, as well as some new characters we're just getting to know.
The image features Naomi Ackie as Jannah next to Chewbacca. Also, note the appearance of the Knights of Ren, who were teased heavily in J.J. Abrams' The Force Awakens, but then largely forgotten in Rian Johnson's The Last Jedi. (Abrams returned to direct Episode IX, which is probably not a coincidence.) Of the new costumes, the one that's the most perplexing has to be C-3PO wearing Chewie's bandolier and holding his bowcaster. C-3PO tends not to be quite so aggressive a character. Maybe the death of Luke sends him over the edge, Charles Bronson in Death Wish style.
Making Star Wars also has other images, including a shot of Billy Dee Williams' Lando Calrissian wearing a costume that looks a lot like the one that Donald Glover wore in Solo as the young version of the character. Star Wars: Episode IX opens in theaters on December 20, 2019.
Gallery — Every Star Wars Movie, Ranked: