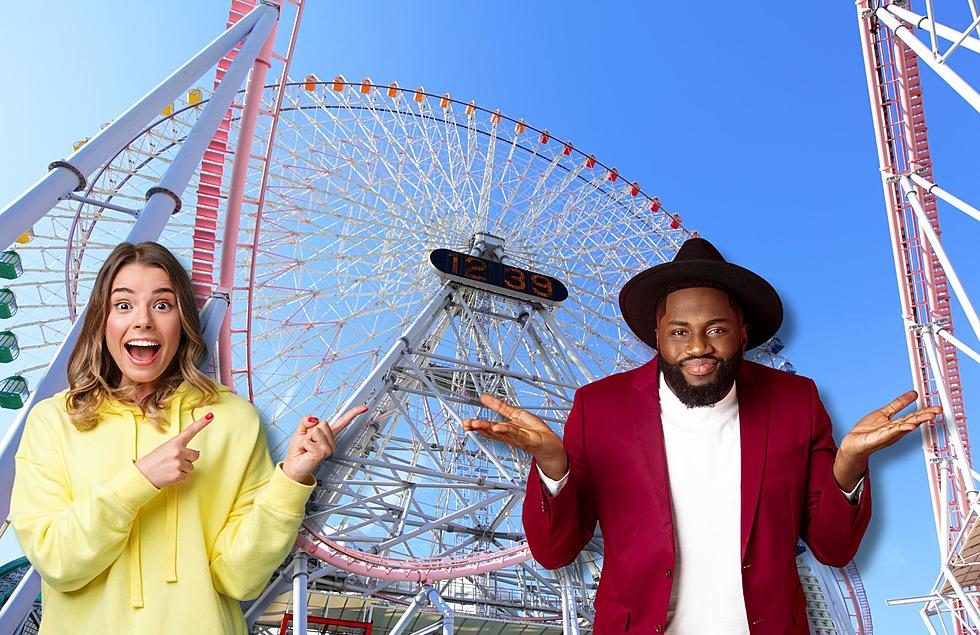 This Is How Michigan Residents Actually Feel About Michigan's Adventure
Canva
Whenever I ask about amusement parks to go to, I only hear about Cedar Point.
Every so often, I hear about Michigan's Adventure but it seems like it gets the shorter end of the stick.
Depending on where you live, you may not even know what Michigan's Adventure is.
Michigan's Adventure
Located in Muskegon, Michigan's Adventure is a 250-acre amusement park.
Wikipedia says that
"it is the largest amusement park in the state and has been owned and operated by Cedar Fair since 2001."
As of 2022, the amusement park has 37 rides, which is more than any other park in the state.
How Michigan Residents Actually Feel About Michigan's Adventure
Michigan's Adventure is always a split-feeling conversation.
According to this map, you can see how split people's feelings are to Michigan's amusement park.
When it comes to the U.P., based on the map, it seems like they have no clue what this amusement park is.
"Never Heard of Michigan's Adventure and wonders why you wouldn't go to the Wisconsin Dells instead."
There is even someone from the U.P. who shared his thoughts on Facebook.
Nicole Bishop-Gillette shared that,
"I'm from Northern Michigan and I call it Deer Park Fun Land."
However, when it comes to the west side of the state, you definitely have heard and have visited Michigan's Adventure.
On the other hand, if you are in the middle of the state, you have heard of it but call it "Michigan's Adventures."
Lastly, if you are from the state's east side, you have no clue what I am talking about.
"Never heard of it, but tries to change the convo to how much better Cedar Point is..."
Now, I have to agree with Ryan, who also shared his feelings on Facebook.
"I've been to Michigan's adventures AND call it Michigan's adventures. It's just how like i say Meijers even tho it's Meijer."
How do you feel about Michigan's Adventure?
All Seven Coasters to Ride at Michigan's Adventure This Summer
Michigan's Adventure is home to seven roller coasters, including the fourth-longest wooden roller coaster in the world, Shivering Timbers. Check them all out here.