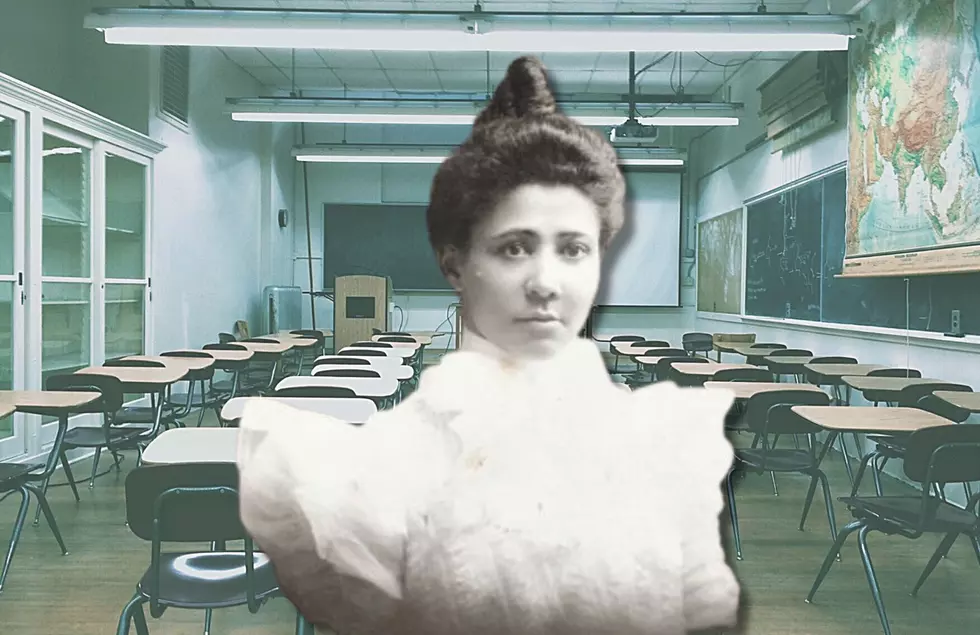 Hattie Beverly – The First Black Schoolteacher in Grand Rapids
Grand Rapids Historical Society / Canva
All month long, the Grand Rapids Historical Society and I will be sharing Black History facts that have taken place right here in Grand Rapids.
If you missed the first one, you can learn about the history of the Grand Rapids Study Club, which is the first organization for Black women in Kent County.
The next Grand Rapids' Black History fact is about the first Black schoolteacher, Hattie Beverly.
The second of four daughters, Hattie Beverly was born in December 1874 in Milwaukee, Wisconsin to her father John W. Beverly, an African American butcher/ businessman, and mother Johanna Ruesink, a Dutch immigrant.
When she was one year old, the family relocated to Grand Rapids, Michigan.
She spent the rest of her childhood here, attending Congress Elementary, then later graduating from Central High School in 1895 with an emphasis in Preparatory English.
Like other large school systems at that time, Grand Rapids Public Schools trained many of its own elementary school teachers.
At this time, Grand Rapids had a cadet program to train unmarried women to teach. After high school in 1897, Beverly became the first African American to enter Wealthy Avenue Training School, completing the program in January 1899.
Racial segregation was still heavily prevalent in the late 1800s – although she was asked to substitute teach even while she was in training, there came a problem when she began to seek a permanent teaching position in the city.
A January 1899 article in The Grand Rapids Herald describes a school board meeting in which some members quietly raised questions about a Black woman teaching white children. While a majority of the members were close-mouthed in their support, board member, Mr. F. J. Bilitho advocated on behalf of Hattie, stating "I am in favor of employing Miss Beverly. She has shown herself to be a young lady of ambition and push to get as far as she has, and I can see no justifiable reason why she should be turned down.'"
In June 1899 Beverly was hired to teach at Congress Elementary School, becoming the first Black Schoolteacher here in Grand Rapids.
Three years later in 1902, Hattie married Major Elliot Robinson. Married women were not permitted to teach, leading her to resign from her position. As a youth, she contracted tuberculosis, which unfortunately worsened after the birth of her daughter, Ethel. In 1904, she traveled to New Mexico where she succumbed to the disease at 30 years of age.
Hattie Beverly's life and teaching career were tragically brief, but she is remembered today as a trailblazer here in Grand Rapids. Every year, The Giant Awards hosted by Grand Rapids Community College awards the Hattie Beverly Education Award to an outstanding African American educator in the Grand Rapids area.
We extend our gratitude to ancestor Hattie Beverly for her tenacity and drive to break down barriers in our city, cementing her legacy as Grand Rapids' first Black educator.
I would like to give immense gratitude to the Grand Rapids Historical Society for teaching me about Hattie's life and legacy.
LOOK: 50 essential civil rights speeches
Many of the speakers had a lifetime commitment to human rights, but one tried to silence an activist lobbying for voting rights, before later signing off on major civil rights legislation. Several fought for freedom for more than one oppressed group.
Keep reading to discover 50 essential civil rights speeches.