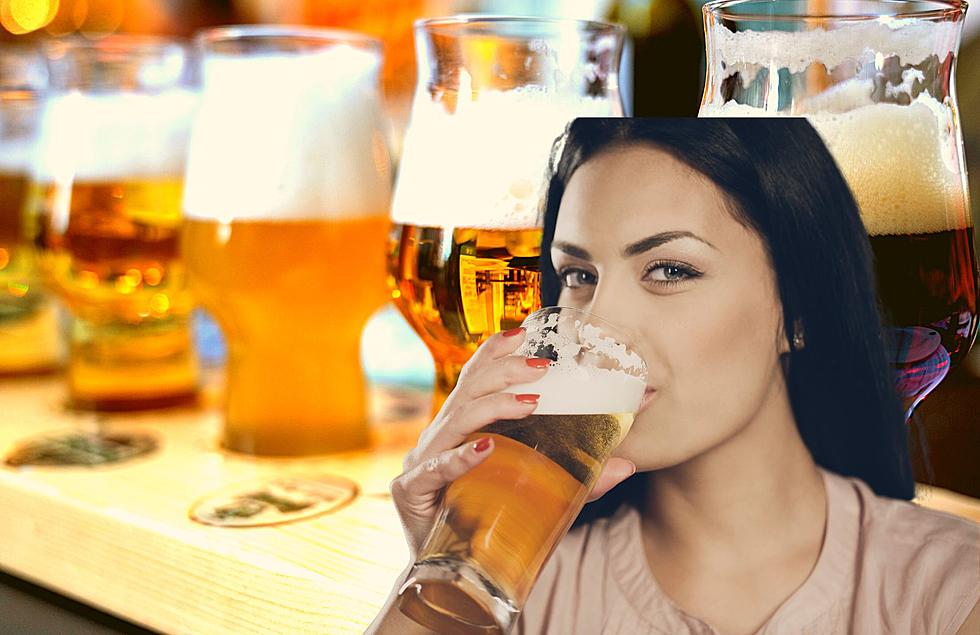 Are These Really The Best Breweries In Grand Rapids?
Canva
With the nickname "Beer City," Grand Rapids has a real stake in the beer game.
With over 40 breweries in Grand Rapids alone, I have always wondered what the best of the best are.
According to Brewery Stars, they know exactly which one is the best of the best.
Brewery Stars says that the ranking is all about
What's the best local brewery? When you're visiting a brewery, you want good beer and you want a good atmosphere/experience. We take publicly available beer ratings and venue ratings and consolidate them into a Brewery Stars Meta-rating. If guests consistently like a brewery's beer and enjoy the experience of visiting the taproom, the brewery will do well in our rankings.
Since the rating is all up to whether guests enjoy the beer and atmosphere, do you agree with this top 5 list?
5. Brewery Vivant
Rounding into the top 5, Brewery Vivant who says the brewery
promotes living the good life by brewing culturally inspired beer, serving a from-scratch menu, and building a sustainable community for all one beer at a time.
The brewery is clearly well-loved because, on Google alone, Brewery Vivant has 4.6 stars.
4. City Built Brewing Company
With 4.0638 out of 5, City Built Brewing Company takes the fourth spot on the list of 45.
According to City Built, you only need,
one sip and you'll understand why we've put so much heart into making the strange become the familiar, and the familiar fresh and bold.
3. Founders Brewing Co.
Sitting at the number three spot with a 4.1258 rating out of 5 is the well-known Founders Brewing Company. In 1997, co-founders Mike Stevens and Dave Engbers brewed their first batches of beer in the downtown Grand Rapids area.
 

 

 

View this post on Instagram

 

 
known for producing several highly rated and award-winning craft styles ales, including KBS (Kentucky Breakfast Stout), Centennial IPA, Dirty Bastard, and Founders Porter.

 
2. Speciation Artisan Ales & Native Species Winery
With a 4.2097 rating out of 5, Speciation Artisan Ales & Native Species Winery is in second place on this list.
One of the cool and quirky parts about Speciation Artisan Ales & Native Species Winery is that their taproom is in a 100-year-old auto shop in an alley off of Wealthy Street.
Now, for the number one spot according to Brewery Stars,
1. Arvon Brewing Co. - GR Taproom
With a 4.2223 rating out of 5, Arvon Brewing Co. - GR Taproom on Division has taken the number one spot.
Besides Brewery Stars, it has a 4.9-star rating on Google.
Arvon Brewing Co. says that their craft beer is "brewed for enthusiasts."
Do you agree with the number one pick for the best brewery in Grand Rapids?
25 Local Breweries to Try During Your Next Visit to Grand Rapids
Michigan is filled with 100's of great craft breweries. Both large and small companies, there is no beer shortage here. Check out 25 breweries in Grand Rapids here.