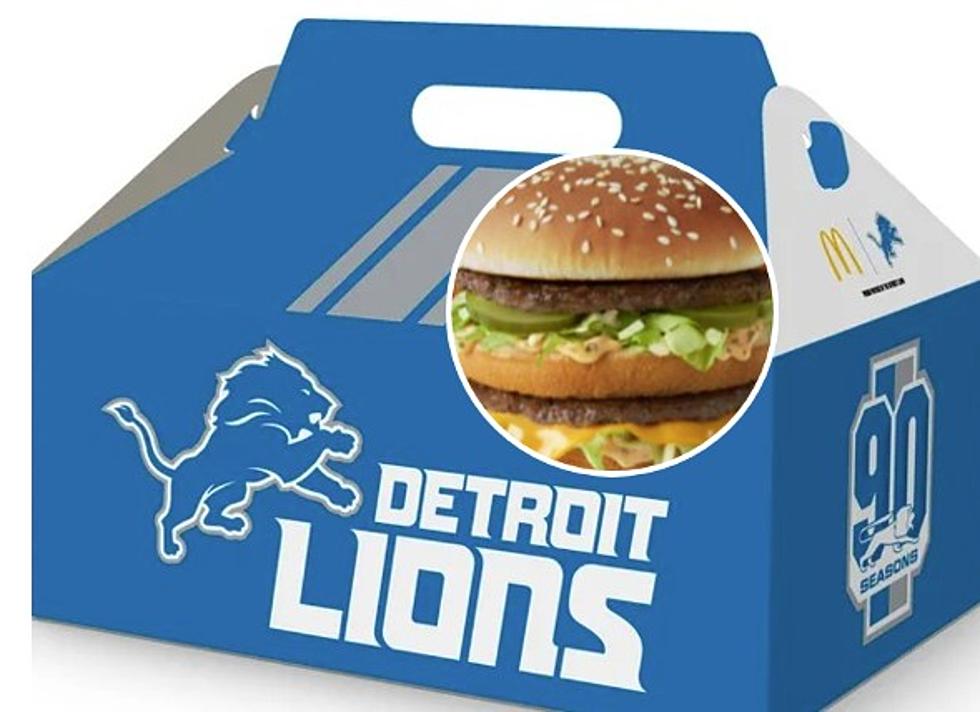 Detroit Lions And McDonald's Team Up – Two Great Deals
McDonald's
The Detroit Lions and McDonald's have teamed up and are offering fans and food lovers two great deals - BOGO Big Macs and a Lions Bundle Box.
Starting today, Friday, August 11th, when the Detroit Lions make a field goal - the next day sports fans and food lovers can take advantage of a buy one get one free Big Mac sandwich at McDonald's. This awesome deal will continue throughout the entire Detroit Lions season.
That's not all football fans, McDonald's is also rolling out a Lions Bundle Box filled with the following,
Two Big Macs
20-piece McNuggets
Two medium fries
The Lions Bundle Box will be available on Tuesday, August 22nd.
Here is to a great Detroit Lions season.
Hail to the Victors! These Epic Athletes Hold UM Football Records
The University of Michigan Wolverines lead all other football programs across all divisions in total wins as of January 2021. Here are the record holders within UM.
8 Unique MI Sports Teams, Leagues, and Clubs You Didn't Know Existed
There are quite a few unique sports leagues, teams, and clubs in Michigan. Check them all out here. From kites to Quidditch, Michigan has it all.
Detroit Airbnb Is Minutes Away From Comerica Park, Ford Field And Little Caesars Arena.
Located in historic Corktown, this Detroit Airbnb is within walking distance to Comerica Park, Ford Field, and Little Caesars Arena.