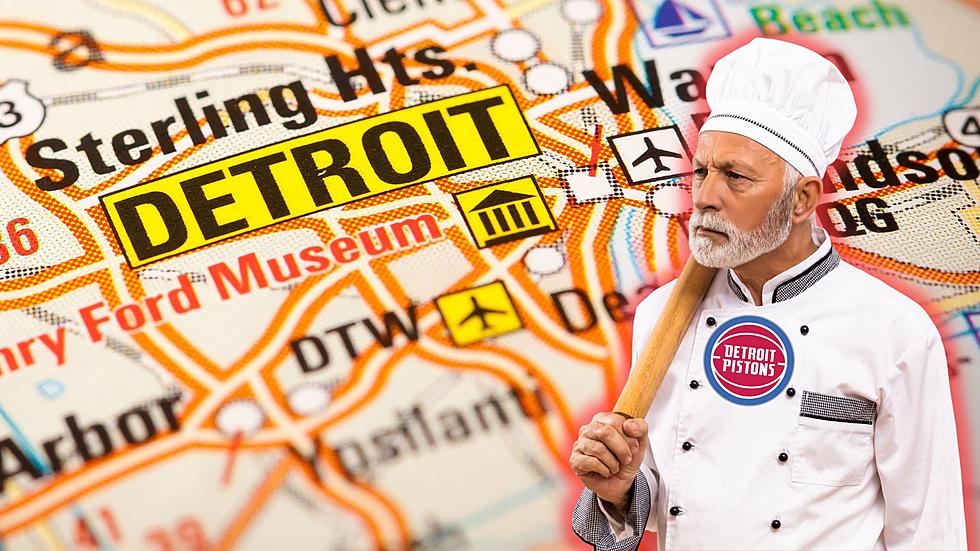 Former NBA Champ Says People in Detroit, Cleveland 'Can't Cook for Sh**'
Canva
If you're a fan of the NBA, then you probably know the name Glen "Big Baby" Davis. Davis is a former player at this point, winning an NBA Championship with the Boston Celtics in 2008, and retired from the NBA in 2015.
But "Big Baby" is living up to his name, and crying about something that he apparently knows very little about... FOOD! Which is strange, because he was big enough in the league, that his former teams had a weight clause to keep him at a healthy playing level. But regardless, his ignorance on Detroit and Cleveland Culinary staples has gotten him in some hot water.
Via The Athletic NBA, the former NBA star (Davis) has been encouraging current New Orleans Pelican Zion Williamson to lose some weight to be the best he could possibly be in the league, despite a string of injuries that have left him mostly sidelined in his professional career. He even recommended a weight clause in his contract with the team, like he had while HE was in the NBA.
"That's one of the reasons why I stopped playing, was because of my weight."
Right... ONE of the reasons.
But in speaking about Zion, Davis revealed that apparently, he is NOT a fan of the food in the midwest.
Excuse me, WHAT!?!?!??
Can't Cook for SH**!?!?!?!?!
"Big Baby," I'm here to tell you, when I moved to Michigan from some southern states, I GAINED weight like it was going out of style.
Michigan fattened me up more than any other place I've lived. At least in New Orleans, when you eat a lot, you walk outside and sweat it off. That's not the case in the colder northern states.
Someone needs to get Davis up to Michigan PRONTO and educate him with some Detroit-Style Pizza, a Pasty from the UP, and some Fudge from Mackinac Island. Pump him full of beer from all of the western Michigan breweries, and remind him that the Coney Dog was invented in Michigan, and he should stop in at American Coney Island for a dog, or Lafayette Coney Island for the chili fries.
As for Cleveland, well, when he was in the NBA, and in town playing the Cavs, he probably should have stopped at Slyman's for a Corned Beef Sandwich, gotten a bratwurst sandwich from Frank's, or Pierogis from Polish Village.
We get it, "Big Baby," you're from Louisiana, where the food is really good. But to say we "Can't Cook For Sh***," is ignorant my guy.
That being said, if Zion wanted to move to Detroit, I think the Pistons would be pretty happy to have him, AND we could see about moderating the number of paczkis he has during Mardi Gras.
14 Foods That Michiganders Love
There are some foods that are just Pure Michigan. Here are 14 treats that Michiganders can't get enough of.
2023 Kalamazoo Food Truck Rally Trucks
When you go to the 2023 Kalamazoo Food Truck Rally, you'll find these restaurants and food trucks there.