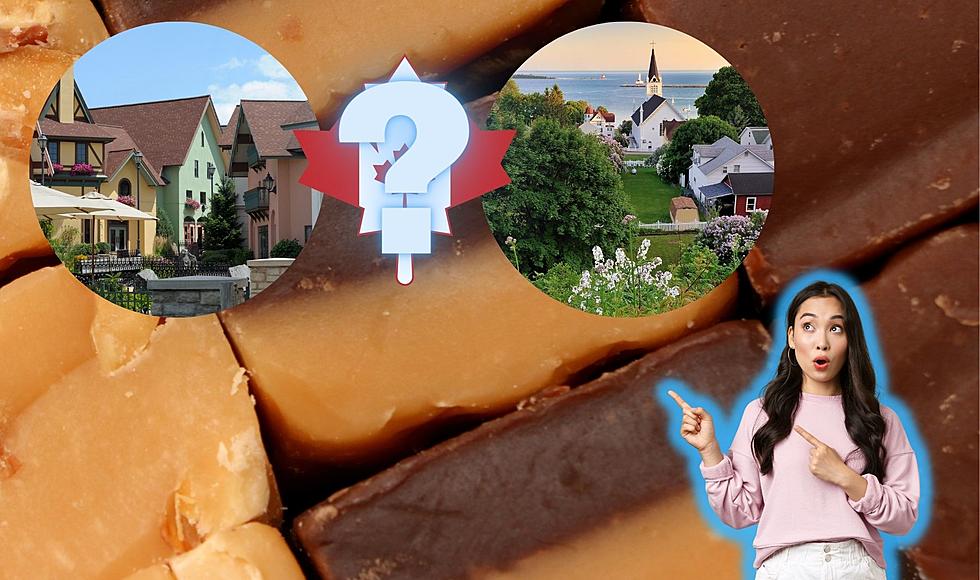 Neither Mackinac Nor Frankenmuth Hold Record For World's Largest Fudge Slab
Canva
If you're a Michigander, and you think of fudge, there are a few places that come to mind that stand out above all the great chocolate makers in the state. One of those would definitely be Frankenmuth, whose fudge making is historical in the Bavarian- themed town.
Of course, the other one would be Mackinac Island, who make the world-renowned Mackinac Island Fudge, which is heavily favored. Between these two fudge power houses you would imagine that one of them has a fudge maker that holds the world record for the largest piece of fudge. Unbelievably, not only is that not true, but the world record is held by a fudge maker that isn't even in the United States, but in Canada.
That's right, that claim can be made by Northwest Fudge Factory in Levack, Ontario, Canada. For nearly 13 years the record has stood, and apparently neither Michigan city has shown any interest in defeating the current record.
The record for Largest Piece of Fudge currently sits at 2.61 Metric Tons according to the Guinness World Record's site:
The largest slab of fudge weighed 2.61 tonnes (5,760 lb) and was made by Northwest Fudge Factory (Canada) in Levack, Ontario, Canada, on 23 October 2010. Preparation of the fudge took 1 week, and contained portions of vanilla, chocolate, and maple flavors.
I don't know how they can call themselves real fudge makers if they don't even hold the world record for the largest slab ever. this is a record I think would define WHICH town in Michigan is the ultimate fudge maker. So which one of you is gonna step up to the challenge?
The Coolest Guinness World Records Set In Michigan
Here are some of the coolest Guinness World Records that have been set throughout the years in Michigan. Some amazing, some unbelievable, some gross, but all awesome in their own way.