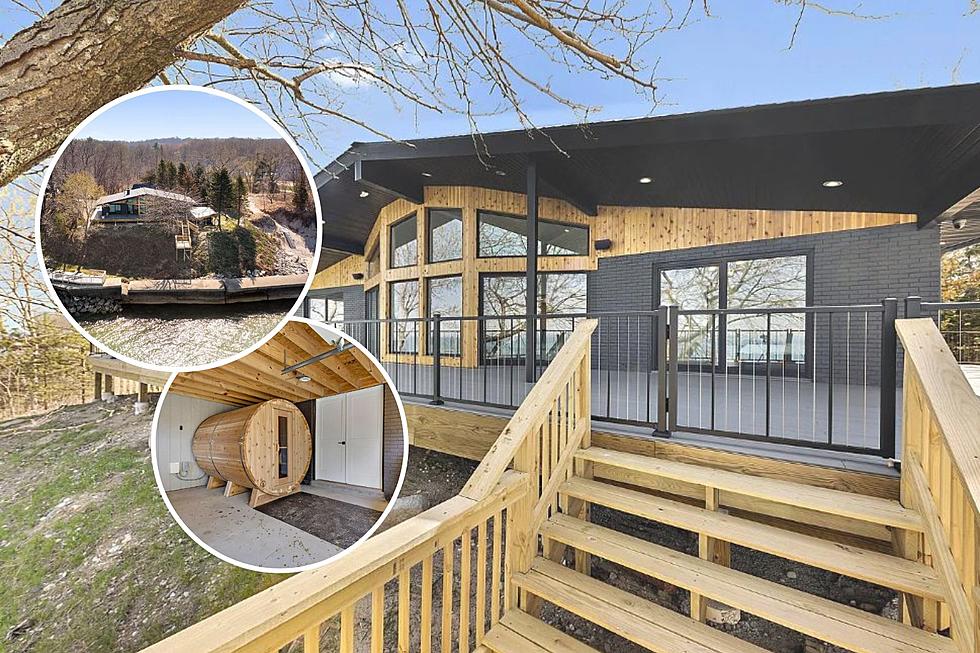 Lakefront Home in Stevensville Is Yours For a Quick $2 Million
Via/ Zillow, Via/ Canva
This modern home on Lake Michigan's coast will have you shelling out nearly $2 million dollars.
This home, which is gorgeous, is located in Stevensville at 5294 Pine Lane Path. With 5 bedrooms and 3 bathrooms, it also offers 100 feet of owned property on Lake Michigan's shore.
The home was built in 1963 but, according to the Zillow listing, has been completely renovated. And, if you have a spare $1,799,000 to shell out, it can all be yours. Take a tour below:
Modern Cliffside Manor in Stevensville Could Be Yours for Just Under $2 Million
The home, sitting on a low cliff, also sits on the shore of Lake Michigan
If you're interested in spending a couple of million bucks, you can contact the listing agent, ChooseChad Team at Coldwell Banker Realty, at 219-241-9083. And, find more pictures of the property here.
For Sale: Beautiful Michigan Brewery On The Shores of Lake Superior
Billed as "Michigan's first cooperatively owned brewery", Drifa Brewing Company in Marquette is listed for sale at $375k.
Here's Michigan's Summer Described in 4 Words or Less by Actual Michiganders
Thanks to a tweet from Governor Gretchen Whitmer, a number of Michiganders decided to participate in the trend of describing Michigan's summer in a few short words.