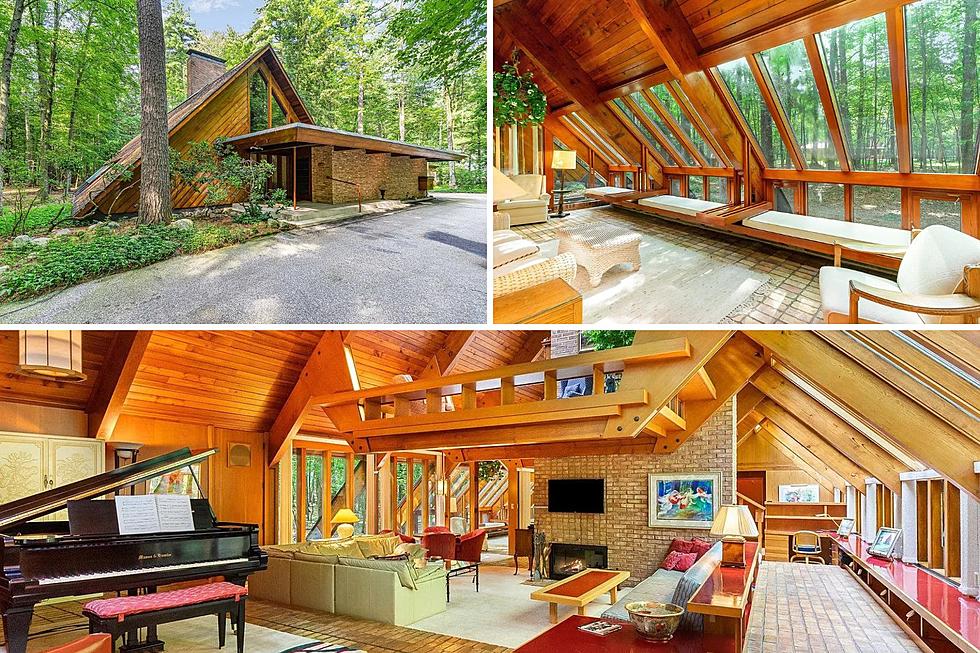 Stylish and Practical: Dow Designed Home in Mid-Michigan is a MCM Dream Come True
Tony Lechner-RE/MAX of Midland/Zillow/Canva
Where do the outdoors end and this home's interior begin?
That is the question!
This beautifully crafted, Alden B. Dow designed home is tucked away on nearly 2 wooded acres in the heart of Midland, MI. Located minutes away from downtown shopping and restaurants the home's Zillow listing states,
This exceptional home is not only a testament to visionary design but also offers the rare combination of tranquil natural surroundings and unbeatable urban convenience, being mere steps away from the hospital and all the amenities of city living.
Seriously.
Between the natural light, the warmth of the exposed woodwork, and that signature Dow design-- the home almost evokes a religious-type experience!
Who was Alden B. Dow?
My knowledge of the Dow family only goes as far as the Dow Chemical Company and namesake of the distinguished Dow Gardens in Midland.
Son of Dow Chemical founder Herbert Dow, Alden Dow grew up in Midland and is credited with contributing to the Michigan Modern style. Following a brief internship with Frank Lloyd Wright, Dow went on to design, "more than 70 residences and dozens of churches, schools, civic and art centers, and commercial buildings during his 30+ year career."
Though the home could use a few fresh touches (looking at you, kitchen) if this were my new home I'd leave everything relatively untouched-- just as Dow intended!
Dow Designed MCM Home in Midland Listed for $1.3MIL
Built in in 1951, renowned Michigan Modern architect Alden B. Dow designed the home.