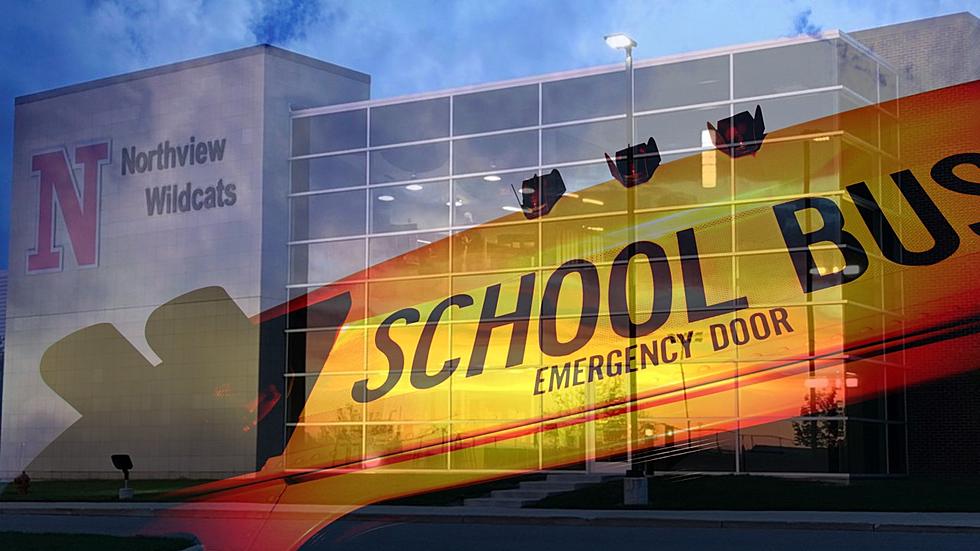 11-Year Old Attacks 5-Year Old on Northview School Bus? So Sad!
Fox17/Northview Public Schools Facebook
Sadly, bullying has been a part of life since recorded time. Today, with social media, we are even more aware of the problem, especially in schools. The bigger, stronger kids preying on the smaller, weaker ones. That seems to be what happened earlier this month in the Northview School District.
Now, an 11-year-old boy accused of attacking a 5-year-old boy on a Northview Public Schools bus earlier this month has been charged with assault and battery. The Kent County juvenile prosecutor reviewed the case and then decided to charged the 11-year-old.
In stories from FOX17, WOOD TV and WZZM TV, it seems the incident occurred March 9 in Plainfield Township. And, yes, there is video, shot by another student, of the incident.
The child's parents, Jermon Burrell and Timia Blanton, were shown a video of the incident. They say their son was invited to sit with a group of older kids who then attacked him, hitting his head against a metal window fixture and kicking him in the stomach repeatedly. The kindergartner's mother, Timia Blanton said:
"He was just trying his hardest to fight them off, but they were just too strong."
Jermon Burrell, the father of the kindergarten student, said his son was crying with a bruise on his head after he got off the school bus. As the incident happened, Burrell claimed some other students stood by and recorded as the 6th grader assaulted and suffocated his son, and the bus driver didn't do enough to help his son. The little boy did sustain minor injuries, however medical treatment wasn't needed.
Northview Public Schools Superintendent Scott Korpak said the bus driver was placed on administrative leave pending further investigation, but the Kent County Sheriff's office said the driver wasn't charged and was never a suspect.
Korpak said that he was horrified by the incident and that the school is working with the student's family to ensure they have the support they need.
You can't understate the importance of mean and bullying actions taken by students on other students in all of our schools, not just Northview. It's vitally important for parents to talk with their children about the importance of reporting anything that may be going on.
See 20 Ways America Has Changed Since 9/11
For those of us who lived through 9/11, the day's events will forever be emblazoned on our consciousnesses, a terrible tragedy we can't, and won't, forget. Now, two decades on,
Stacker
reflects back on the events of 9/11 and many of the ways the world has changed since then. Using information from news reports, government sources, and research centers, this is a list of 20 aspects of American life that were forever altered by the events of that day. From language to air travel to our handling of immigration and foreign policy, read on to see just how much life in the United States was affected by 9/11.