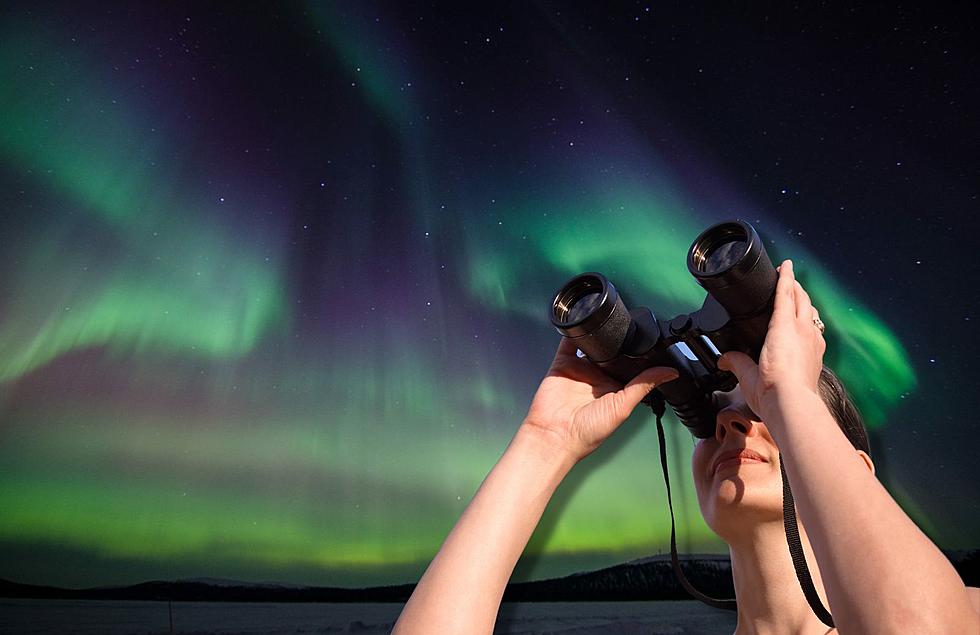 Why Michigan Will Be a Prime Spot for Viewing the Northern Lights For The Next Year
Canva
You may already be aware that Michigan is an excellent place to witness the Northern Lights, also known as the Aurora Borealis. But that is going to be especially true in the coming year.
Michigan is already ideal for your chances to see the phenomenon compared to the rest of the country. Our state is situated in the northern hemisphere and mostly away from the big city light pollution, making it a prime location to witness this natural phenomenon.
Experts are now saying that thanks to a solar storm, your chances of catching nature's greatest night show will be increased through 2024. Late last month, a severe geomagnetic storm erupted, causing there to be much more activity in our night sky.
According to the NOAA, Coronal mass ejections, or CMEs, are explosions of plasma and magnetic material from the Sun that can reach Earth in as little as 15 to 18 hours, and these cause that colorful display we all know and love.
If you want to see the northern lights, you can watch the NOAA forecast, and usually, you'll get 24-48 hours' notice before the night sky turns into a show. So while you may not be able to plan too far ahead, your persistence will be rewarded.
Here are a few places in Michigan that are perfect for viewing the Northern Lights
One of the best places to witness the Northern Lights in Michigan is the Upper Peninsula. Some of the popular spots in the Upper Peninsula include Tahquamenon Falls State Park, the Porcupine Mountains, and Lake Superior.
Another great place to see the Northern Lights is Headlands International Dark Sky Park located in Mackinaw City. It is considered one of the best spots to observe the Northern Lights as it is located on the shore of Lake Michigan, providing an unobstructed view of the night sky.
Sleeping Bear Dunes National Lakeshore is also a great place to witness the Northern Lights. The park is located on the western coast of Michigan and offers stunning views of Lake Michigan. It is far enough from city lights to provide an unobstructed view of the night sky.
Lastly, Pictured Rocks National Lakeshore, situated on the southern shore of Lake Superior, is another excellent spot to witness the Northern Lights in Michigan. The park has an abundance of natural beauty, including cliffs, beaches, and forests, making it a fantastic location to observe the Aurora Borealis.
Good luck, and happy hunting!
4 Super Fun Facts About Northern Lights.
The Northern Lights put on quite the show when they do appear. Living in Big Sky Country (Montana), you have the opportunity to get one of the best shows in the United States. With darkness falling across most of the state, you will have the opportunity to see the brightest colors.
Here are four fun facts you may not know about the Aurora Borealis (Northern Lights).
cc: Farmers Almanac