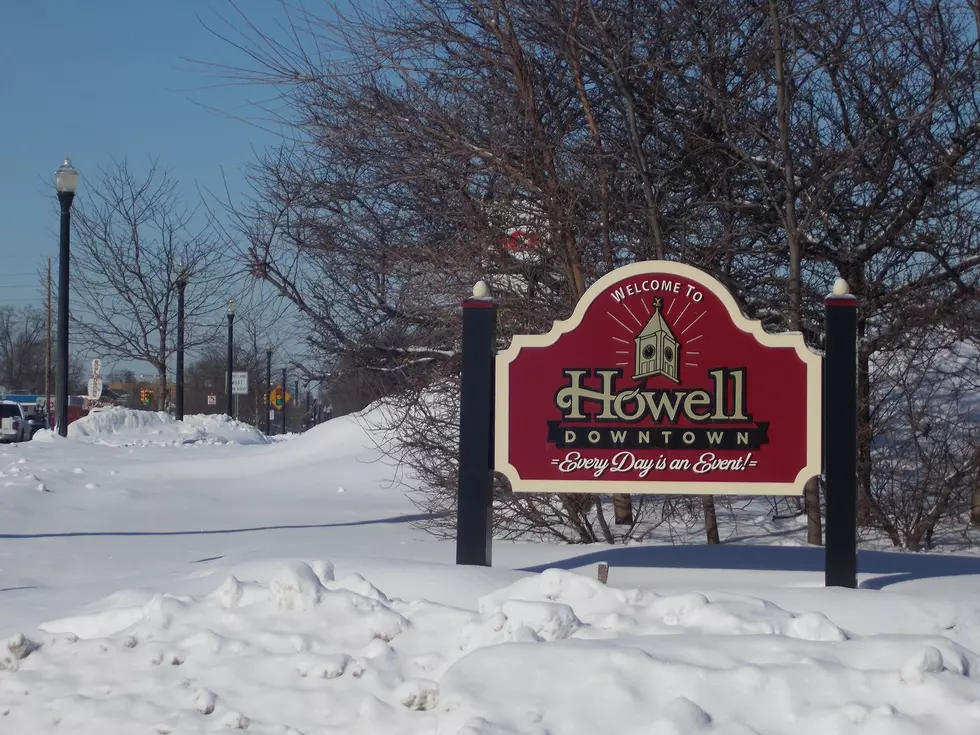 I'm Tired Of People Thinking I'm Racist Because I Grew Up In Howell, Michigan [OPINION]
Credit: The City of Howell, Michigan via Facebook
I was scrolling through TikTok when I saw a guy talking about Michigan cities you don't want to visit and it struck a chord with me.
The guy's video highlighted three Michigan cities and why you don't want to visit them. I'll get to those three cities in just a second, but I want to share why this upset me.
I'm Tired Of People Thinking I'm Racist Because I Grew Up In Howell, Michigan
I grew up in Howell which is about 40 miles east of Lansing.
I didn't understand growing up when my mom said some of her friends at the U of M Hospital wouldn't come to Howell to visit us.
I found out when I got older that the reason they were afraid of coming to Howell was because of someone who used to live nearby.
The Grand Wizard Of The KKK Lived Near Howell
The Livingston Post did a great story about Robert Miles and when the KKK held a rally at the courthouse downtown.
He was the grand wizard of the KKK and lived on a farm in Cohoctah Township, north of Howell. On that farm, he hosted cross-burnings and hate rallies.
I remember my mom driving us home from grocery shopping and going past our small downtown courthouse and seeing all these police and fences and so many men in white robes yelling terrible things about people they didn't like simply based on the color of their skin.
That was over 25 years ago and I still am afraid to tell people (especially someone who is a minority) where I'm from because some people hear that and assume that I have the same twisted views, which makes me sick.
It doesn't help that I'm a big, bald, bearded, white guy which can sometimes look intimidating, even though I am a giant teddy bear who wouldn't hurt a fly.
For most of my adult life, I've been embarrassed to tell people where I grew up out of fear of them thinking I was a racist bigot.
I remember when I took a radio job in Indianapolis, Indiana, and worked for Urban One. For the first time in my life, I was a minority at a job and I never wanted to tell any of my co-workers where I was from because I didn't want them to judge me.
One of our sales guys couldn't believe that I, as a white guy, was a Big Brother to an African-American boy in the Big Brothers Big Sisters program.
He thought it was a great thing but was just surprised that I would do something like that.
Truth is, Howell and Livingston County have a checkered past that can't be denied.
And It's not going to go away overnight.
But I believe deep down in my heart that love is greater than hate and a majority of people where I'm from fiercely reject the KKK and any other form of hate and fear.
Watch: Cities In Michigan You Don't Want To Visit
I'm sure this guy doesn't mean any harm by saying these are Michigan cities you don't want to visit. As someone who lives in a Michigan city that gets a bad rap, I hope people take the time to give these great cities a chance and see things for themselves.
These 10 Rejected Michigan License Plates Are Hilarious
There are over 21,000 personalized plates that have been banned by the Michigan Department of State for being dirty, graphic, or hateful. These are some of them.
10 Old School Grand Rapids Menus Reveal How Cheap Eating Out Was Back In The Day
Check out these 10 old-school Grand Rapids menus that reveal how cheap eating out was back in the day.
What Did Michigan's License Plates Look Like The Year You Were Born?
Michigan is home to so much motor vehicle history. Let's take a look back in time to see some of the cool and interesting Michigan license plates of the past.