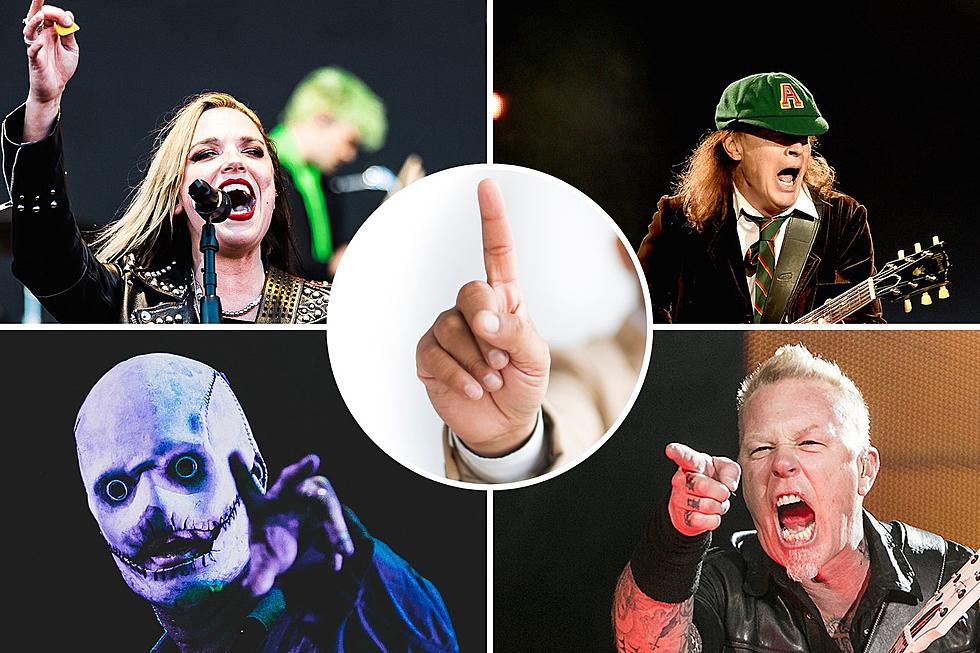 Songs 30 Huge Rock + Metal Bands Only Played Live One Time
Steve Thrasher/Danny Wimmer Presents / Kevin Winter, Getty Images / Anthony Scanga, Raymond Ahner, Loudwire / SoumenNath, iStock/Getty Images
Here are the songs that 30 huge rock and metal bands have only played live one time.
It's totally ordinary for any band to have a great deal of songs that they've never played live and probably never will. But what causes a band to play a song live just once and go, "Well, never again!"
Maybe it just doesn't translate well onstage, which is the case for some great songs throughout rock and metal's history. And that's fine — we've all still got the album versions to enjoy and not every song is meant to go from studio to stage. Sometimes a band can never settle on a tempo (Iron Maiden allegedly couldn't agree on a tempo for "Flight of Icarus" for years and years, so it remained tucked away until that brilliant Legacy of the Beast tour).
READ MORE: 50 Best Metal Album Openers of the 1980s - Ranked
For a band such as Metallica, however, who have a handful of songs they've only performed one time, they're known for constantly switching up setlists and throwing rarities into the mix. But even so, why haven't some of these tracks been played again?
Below, you'll find the rarest of the rare live tracks from Slipknot, Halestorm, AC/DC, Metallica, Iron Maiden, Blink-182, Foo Fighters, Korn, Red Hot Chili Peppers and more!
The Songs 30 Huge Rock + Metal Bands Only Played Live Once
Note: songs that were played as part of a medley and cover songs were not considered for this list. Only full performances of individual songs were taken into account.
57 Rock + Metal Bands Who Changed Their Name Before Getting Famous