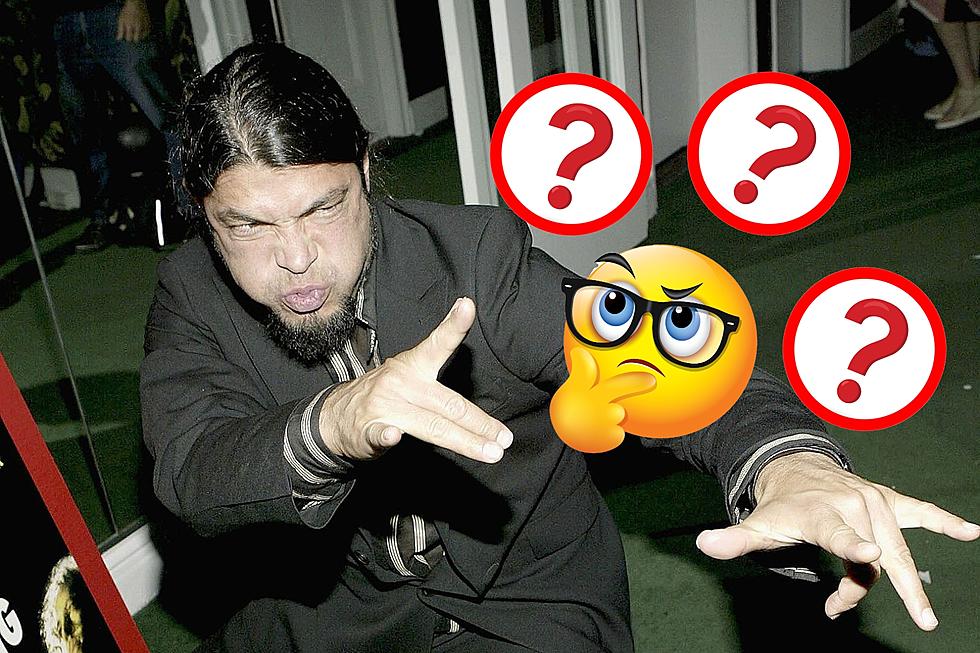 Metallica's Robert Trujillo Names His Favorite Modern Hardcore Bands
Paul Hawthorne, Getty Images / Elena Brovko, iStock/Getty / iStock/Getty Images Plus
Metallica have been divulging a lot of interesting and fresh tidbits around the release of their latest LP, 72 Seasons (such as the first albums they ever owned). For instance, bassist Robert Trujillo – who makes his backing vocal debut on new song "You Must Burn" – recently revealed that his kids have been introducing him to some truly awesome new hardcore acts.
During his April 12, 2023 appearance on the Turned Out a Punk podcast, Trujillo discussed how much he's still enjoying the subgenre. In particular, he says that Vein.fm, Terror and Sunami are among his favorites [via Metal Injection]:
This music is still here, and vibrant. There are hardcore bands that are kicking ass, and that whole movement is growing. I see it with my kids, because they're listening to some of these bands–a lot of them–and just loving it, and they're getting me into it now! Bands like Vein.fm and Sunami and Terror and these different groups. I'm getting sucked in too and I'm like the oldest guy at the gig. I'm sitting there like an old man and I'm watching all this go down [laughs]. So I feel like there's something brewing, and that excites me.
You can listen to the whole podcast below.
Given his prior work with heavy artists such as Infectious Grooves, Suicidal Tendencies and Black Label Society, Trujillo's love for the style makes even more sense. Plus, Terror's latest collection (2022's Pain Into Power) garnered acclaim from Metal Injection and Kerrang!; Sunami are among the top bands supporting No Pressure in Europe this summer; and Vein.fm earned praise from Pitchfork for last year's This World Is Going to Ruin You.
READ MORE: Robert Trujillo's Bold Move that Spurred Metallica to Write a New Album
In related news, Metallica drummer Lars Ulrich recently reflected on how the quartet were forbidden from making eye contact with Mick Jagger when they opened for The Rolling Stones. Ulrich also admitted which modern band Metallica looks up to most, and guitarist Kirk Hammett confessed that his love for meditation is "extreme."
As for 72 Seasons, you can read Loudwire's official review right now, as well as see how fans reacted to the LP; dig into the lyrics of each song; and check out photos from the release of the record!
Oh, and be sure to catch Metallica's 2023 – 2024 worldwide tour in support of their new album. You can view all of the tour dates here, and grab your tickets here!
Robert Trujillo Discusses Hardcore Bands + More on the Turned Out a Punk podcast
Metallica: The Week They Released '72 Seasons'
There's no question that Metallica's new album, 72 Seasons, was already one of the world's most anticipated releases of the year when it came out on April 14. Leading up to that release, Metallica only upped the anticipation with performances and appearances on Jimmy Kimmel Live! and The Howard Stern Show and with their global listening party on Thursday, April 13. There was a lot more that happened to celebrate the release, too, so we put together some of our favorite moments of the 72 Seasons release week in the gallery below.