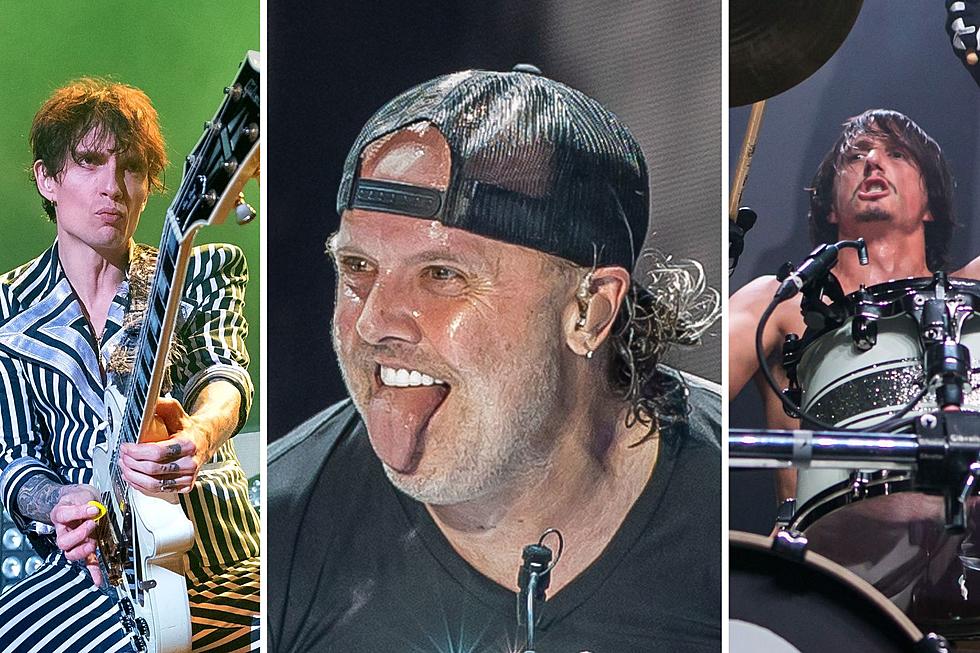 Rockers Who've Defended Metallica's Lars Ulrich
Matthew Baker / Suzanne Cordeiro / Scott Legato, Getty Images
It's no secret that Lars Ulrich, the drummer of Metallica and a founding member of the prominent metal band, has faced criticism over the years. Frequently, it comes in the form of naysayers who detract from Ulrich's skill behind the kit by pointing out what they see as deficits in his approach.
But there have been numerous instances where fellow musicians and notable figures have come to Ulrich's defense. So while the Metallica drummer's style is still hotly debated between metal fans and music critics alike, there's no shortage of professional rockers who continue to back the drummer up.
See a list of them toward the bottom of this post.
And it's not just musicianship for which others have defended Ulrich. Even the Metallica member's well-publicized fight against Napster has found outside justification after the fact. At the time, the 2000 legal battle, Metallica v. Napster, Inc., seemed to nick Metallica's reputation.
READ MORE: Why Metallica's Lars Ulrich Sometimes Feels Like a 'F**king Idiot or a Loser'
But what do you think about Ulrich's talent? Have you ever criticized or defended the Metallica drummer? If you're a longtime Metallica fan, are you steadfast on one side of the argument?
Anyway, don't take our word for it — keep scrolling to see what Ulrich's fellow rockers had to say about his musicianship and beyond. Maybe it will give you a new appreciation for Lars Ulrich.
Underneath the list, see a ranking of '80s metal album openers.
Rockers Who Have Defended Lars Ulrich
Why does Metallica drummer Lars Ulrich need defending? It seems almost bizarre that the question even has to be asked. But as dyed-in-the-wool Metallica fans know, a certain subset of metal listeners seem intent on consistently criticizing his drumming skills. Still, Ulrich has had several fellow musicians who have come to his defense, including other drummers. Below, see what they had to say about it.
50 Best Metal Album Openers of the 1980s (Ranked)
The most undeniable tracks to open '80s metal albums!