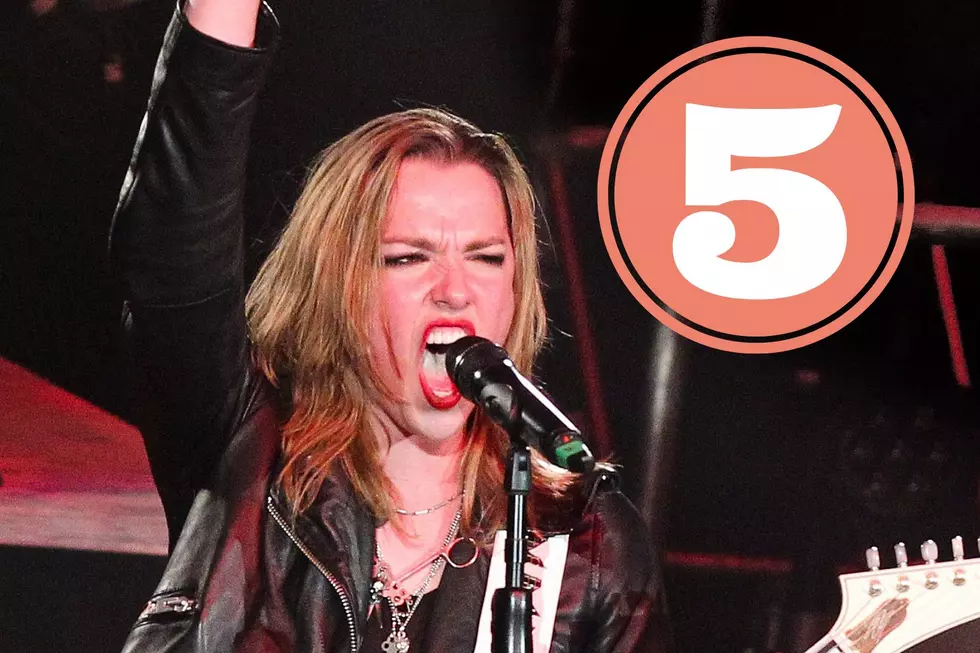 Lzzy Hale Names Her 5 Favorite Albums of All Time
Terry Wyatt, Getty Images
Halestorm's Lzzy Hale revealed her top 5 favorite albums of all time in an episode of AXS TV's Stranded. The concept being, if you were stranded on a desert island, or the moon, or Mars, the albums would you just have to have with you, or you'd totally just up and die. Oxygen and food coming second and third, of course.
Hale leans heavily on albums that she listened to as a teenager in the 90's, although not all the records come from that era. Much of her must-haves she says sculpted her as she was finding her personality as a singer. She includes some powerful voices like Ann Wilson and Ronnie James Dio. But she also picks some favorites that "just make her feel good." Check out the whole list at the bottom of the post.
This isn't only the list that she's picked. A couple months ago Hale choose her Top 3 metal albums that had the biggest impact on her. You can see those picks here.
And for a real treat, listen to Hale provide some backing vocals for Daughtry's smoking cover of the Journey classic, "Separate Ways." Wow.
Ok, onto the moon with Lzzy Hale and her favorite records! Watch the video below and the list right after.
"What Are Lzzy Hale's Five Favorite Albums" (On AXS TV's Stranded)
Top 5 Albums of Lzzy Hale of Halestorm
Her deserted island must-haves.
Jacoby Shaddix's 5 Favorite Albums of All Time
These are his 'stranded on an island' choices.