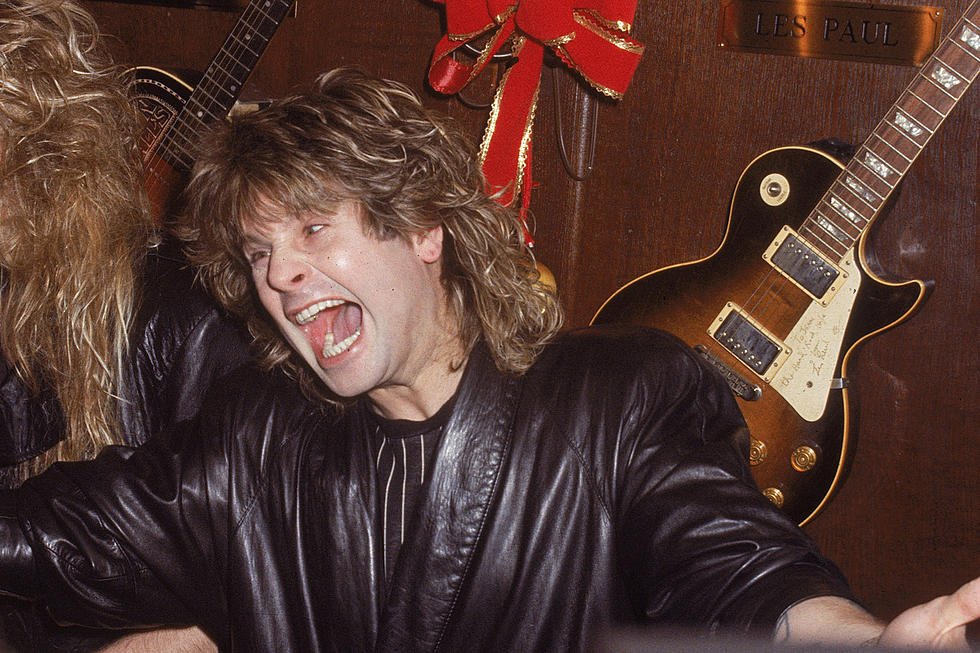 The Greatest Ozzy Osbourne Stories Ever Told
Hulton Archive, Getty Images
Ozzy Osbourne is one of the greatest character's in rock and metal history, often leaving an impression on people he meets. Here, we're taking a scan through history as a number of top musicians share their favorite stories of meeting and connecting with the Prince of Darkness.
One of the most legendary stories in the history of Ozzy came from an interaction with Motley Crue. Drummer Tommy Lee shares that after clearing the pool area at a hotel by urinating in public, Osbourne spotted a line of ants making a beeline to a popsicle a child had left behind. What happened next is an oft-shared story, with Lee commenting, "He just starts ripping this line of ants."
READ MORE: 41 Years Ago: Ozzy Osbourne Arrested for Urinating on the Alamo
On the lighter side of things, Ozzy was always quite the showman, and Robert Trujillo shares a tale of Ozzy getting his literal groove on, coming up with a dance on the spot while Ozzy was recording with the bassist's then band Infectious Grooves.
And what is it like when Ozzy comes to dinner? The singer's onetime duet partner Lita Ford recalls sharing an Easter meal with her family when Ozzy came over and had a classic carving incident that you've just gotta hear.
Ozzy peers Rob Zombie, Sevendust, Henry Rollins and Corey Taylor all share their stories, while those who worked alongside him, including Gus G., Zakk Wylde, Tony Iommi and Jake E. Lee all have interesting tales to tell.
Check out these musicians sharing the greatest Ozzy Osbourne stories ever told below.
The Greatest Ozzy Osbourne Stories Ever Told
The Biggest Rock + Metal Moments of 1983
These were the biggest events in rock and metal in 1983.