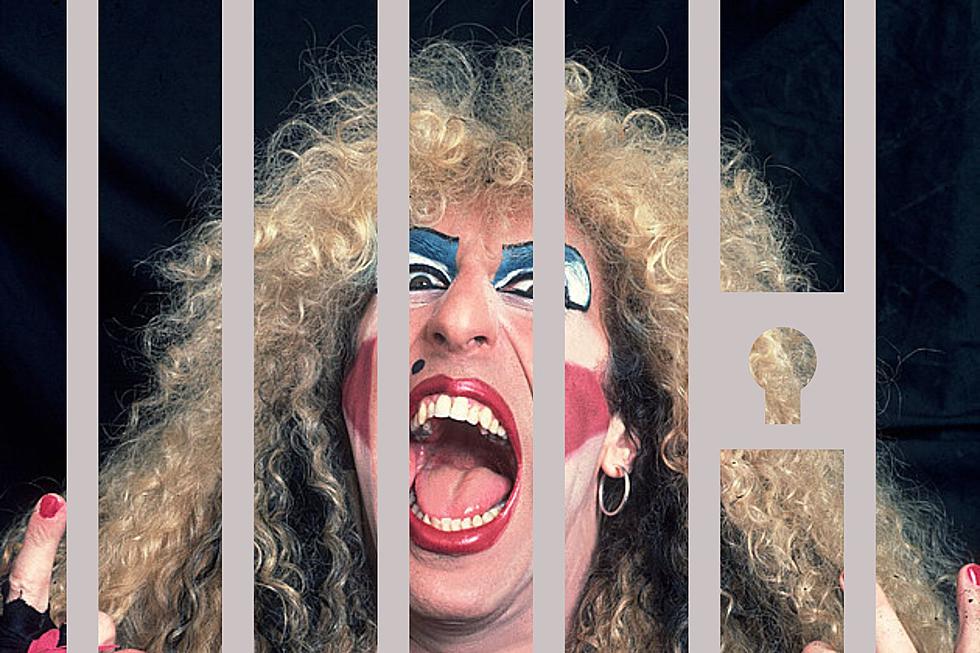 Why Dee Snider's Father Had Him Arrested
Paul Natkin, Archive Photos/Getty Images, Canva
While recently promoting his new novel Frats, Twisted Sister frontman Dee Snider spoke about the complicated relationship he had with his father Bob. "My father was my nemesis," the singer admitted on The Kenny Aronoff Sessions podcast. "He was my motivation. I was out to show him that I could do it. He discouraged me, laughed at me, mocked me."
It seems Dee and Bob habitually butted heads during Dee's formative years. In fact, Bob, a state trooper who Dee described as a "Korean War vet hard-ass," routinely used his connections in law enforcement to mess with Dee.
"He would have cops come in and arrest me at work!" Dee said. "So, I'm working in burger place on the beach, right? And all of a sudden these cops come in, throw me into the wall, search me, pull out drugs out of my pocket. I never did a drug in my life! And everybody's looking. [The cops] handcuff me, drag me out of the place, and my dad's out back in his squad car going, 'Hey, just wanted to say hi, see what was going on.' I'm like, 'Really? Now I've got to go back to work and explain [why] I just got arrested?' It was tough."
Bob was also less than supportive of Dee's dreams of becoming a rock star, forcing Dee to come up with inventive ways to get around his father's rules. "I remember he grounded me and wouldn't let me rehearse with the band anymore," the rocker recalled. "So I took up jogging and I used to jog to rehearsals. So I'd go out jogging every night. And I was in high school, and he goes, 'You're jogging again?' I go, 'Yeah, you know. Gotta stay in shape.' Jog down to rehearsal, rehearse, jog back home. He goes, 'Man, that was a long run you did there.' And I would be sweating, of course. I'm like, 'Yeah, you know. Gotta stay in shape.'"
Despite everything that happened between the two during Dee's youth, Dee reported that their relationship is in a much better place now.
"All these years later I've kind of come to understand him more. In recent years we've gotten really close and I've just understood that he came from a different time and a different era," Dee  explained. "In his strange way he thought he was protecting me. He thought that I was headed for a fault. I remember him saying, 'Dreams don't come true!' He would scream at me. He came from the Depression. He grew up with that 'dreams don't come true' mentality. That's not the real world. Believe me, he was stunned. Stunned when he saw me on TV. Stunned when he saw his son making money, dressing up like a queen."
25 Nastiest Rock Feuds