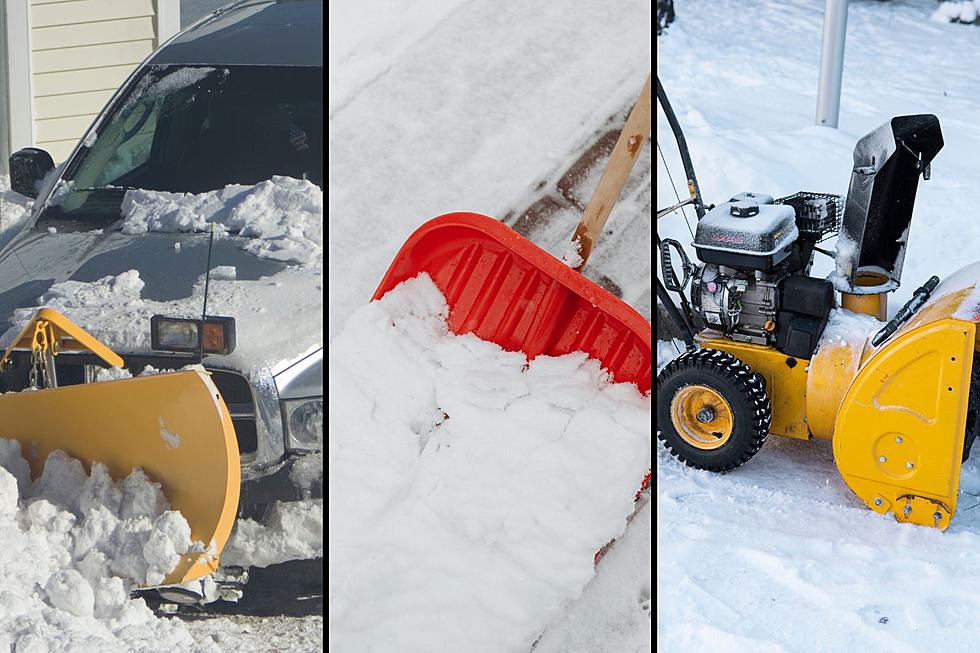 Is It Legal to Push Your Snow in Michigan Road When Clearing Driveway?
canva.com
West Michigan has not gotten any snow yet but it's never too early to plan on what to do with it when it comes. Is it illegal to push snow from your driveway into the road?
Michigan Snow Removal
I know the leaves are still changing and we have not yet had that first big snow yet but sometimes it's hard to find a place to put the snow when we remove it from our sidewalks and driveways.
As a kid, I was on snow shovel duty at my house since my dad worked nights, and I used to hate when I would get done with our driveway and sidewalk, and then the city snow plow would come by and fill the end of our driveway back in. One time I piled all the snow from our driveway into the road. I don't know if that was legal, but as a kid, I felt vindicated.
Is It Legal To Pile Your Snow Into the Road in Michigan?
I have an old truck that I will use this winter to plow my driveway and I thought I better learn a few rules before I get in trouble with the county on moving snow.
After doing a little digging (no pun intended...well, maybe a little) it turns out that plowing, blowing, or shoveling your snow into the road is against the law.
I also found out that if you do push your snow in the road it's a misdemeanor in the state of Michigan. The punishment if convicted of this crime is a fine of up to $100 and/or a jail sentence of up to 90 days.
We all might want to start planning where we pile the snow this season so we don't get criminal records.
Vintage Michigan Winters
10 MDOT Snow Plow Names That We Can't Stop Laughing At
Each one of the snowplows that hit the road to help keep Michigan roads clean each winter comes with a unique name, and these are some of the best ones we found.
Gallery Credit: Laura Hardy