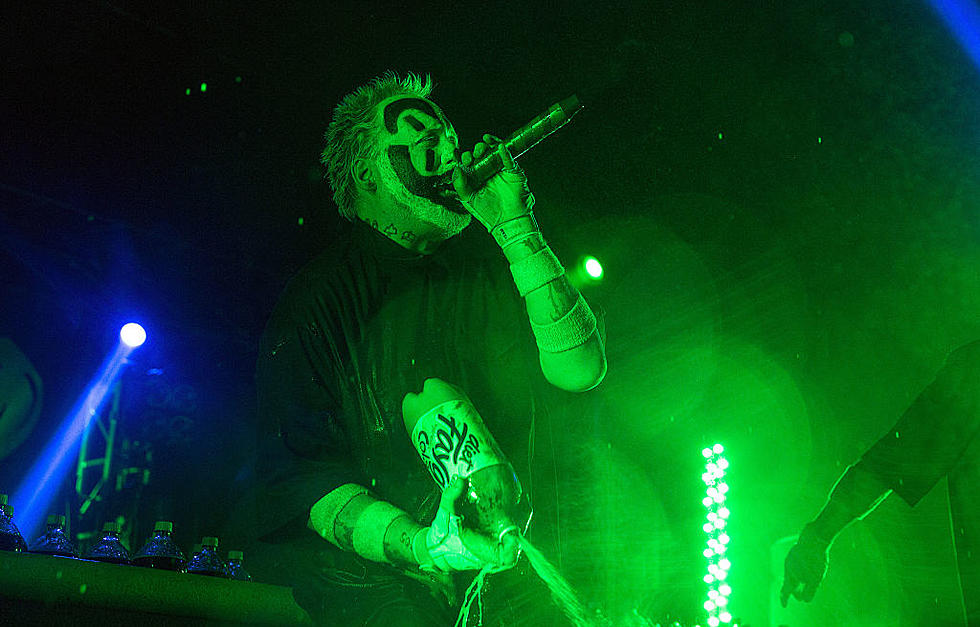 ICP's Violent J to Play Two Upcoming Michigan Shows – Including One in Grand Rapids
Getty Images
Attention Juggalos! Break out the face paint and Faygo, because ICP's Violent J is coming to town.
Michigan's own Violent J has announced that he will be hitting the road on the 3 Headed Monster Tour that kicks off May 30th in Pontiac, Mich. May 30, 2023 at the Crofoot Ballroom. Get tickets here. Special guests are Ouijja Mac and Esham.
The run will also include a stop at the Pyramid Scheme in Grand Rapids May 31. Tickets are on sale now here.
The tour is in support of Violent J's solo release Bloody Sunday that dropped earlier this year.
Violent J said in a release,
I'm seriously looking forward to going back out there and blowin ninjas foreheads apart with this triple dose of napalm we callin' the 3 Headed Monster.
One half of Insane Clown Posse, Violent J formed the band in the late 80s in Detroit with Shaggy 2 Dope.
In the summer of 2022 ICP founded The Gathering of the Juggalos - which is happening again this year.
Insane Clown Posse and Alien Art Farm will play the main stage during the July 5–9 festival at Legend Valley in Thornville, Ohio. Dozens more bands are set to be announced soon.
The Gathering of the Juggalos 2023 will be themed around Insane Clown Posse's 1999–2000 Wicked Clowns From Outer Space Tour.
ICP says of the upcoming festival,
Prepare your feeble human brain for 4 days of out-of-this-world freshness that is much more than a music festival... All Juggalos are encouraged to bring their extraterrestrial A-game in preparation for the Insane Clown Posse's earth shattering events... As we speak, the Psychopathic Spaceship is being loaded up with Faygo ray guns and a cadre of creatures from 17 star systems for performances that you won't want to miss!
Tickets are on sale now here.
Your Guide to Rock + Metal Bands Touring in 2023
Check out over 200 rock and metal bands' touring schedules for 2023.