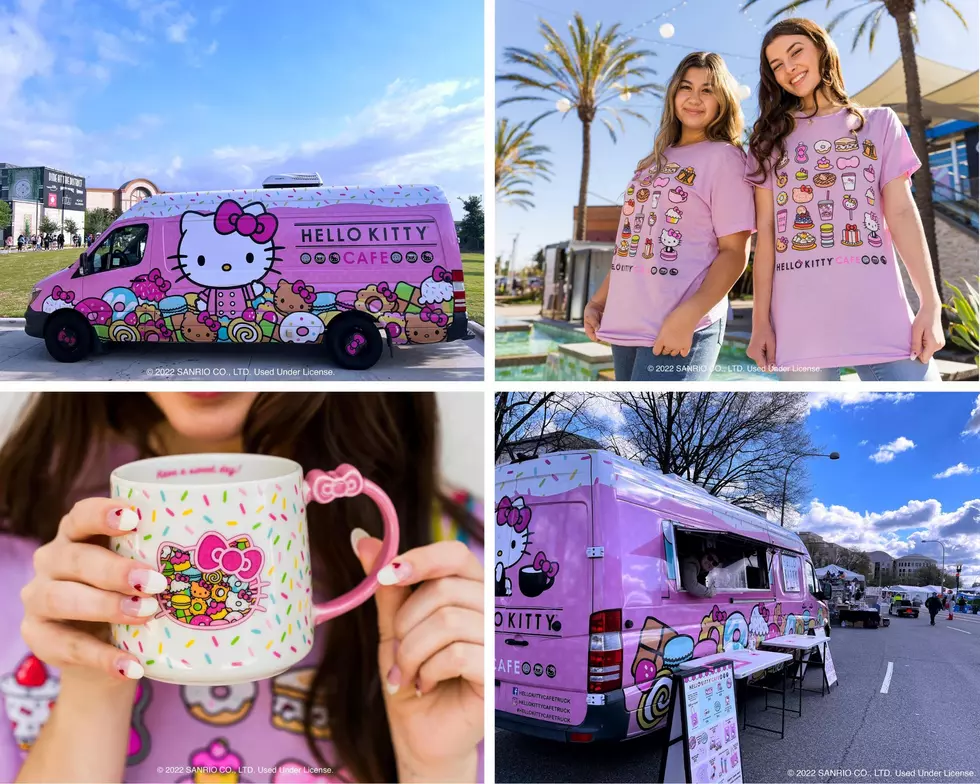 Say Hello To The Hello Kitty Café Truck Coming to Grand Rapids This Weekend
Hello Kitty Cafe Truck, Facebook
Fans of Hello Kitty are in for a treat this weekend! (Literally, there are yummy treats involved...)
As a kid born in the 80s, I LOVED Hello Kitty. I had the lunchbox, stuffed animals, I think even had a Hello Kitty wallet at one point... but in case you're not familiar, Hello Kitty and Friends are characters that were created in the 70s by the Japanese merchandising company Sanrio.
Hello Kitty Café Truck Coming to Grand Rapids
There are a few different Hello Kitty Cafes across the U.S. - two in Las Vegas, and one in Irvine, California.
But if you weren't planning a trip out west anytime soon, don't worry! The mobile version is coming to us this weekend.
Could be a fun thing to do with the kids! (Or without the kiddos. Heck, I don't have kids, and I want to go check it out!)
The Hello Kitty Café Truck is making a stop at Woodland Mall in Grand Rapids this Saturday, Oct. 1. The adorable, pink, kitty-centric vehicle is going to parked near the Cheesecake Factory 10a.m.-7p.m. (while supplies last) on Saturday.
At this time, it's the only scheduled stop for the Hello Kitty Café Truck in Michigan.
Want to find out where it will be next? Keep an eye on the Hello Kitty Cafe's schedule of events here.
What Can You Get at the Hello Kitty Café Truck?
The Hello Kitty Café serves a variety of snacks and drinks (at other stops it looks like they've had cookies, candy, hot chocolate, and more as options) and of course Hello Kitty merchandise!
We don't know exactly what Hello Kitty goodies will be available for purchase, but the truck's Facebook page shows off mugs, water bottles, key chains, bags, shirts, squishies, stuffies, and more.
Top 8 Apple Orchards Near Grand Rapids
It's apple-picking time! Where's your favorite farm to visit for fall activities? According to
Yelp
, these are the top eight orchards near Grand Rapids to pick up apples, and maybe even go on a hayride, visit a corn maze, and snack on delicious cider donuts!