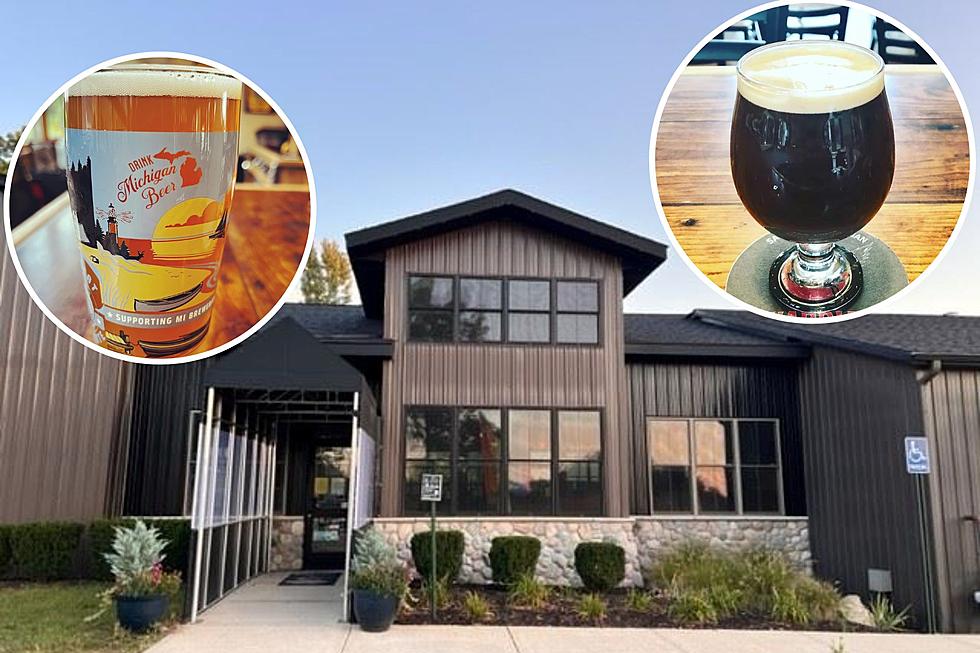 Want to Own a Brewery? One in West Michigan is Closing and Up For Sale
Guardian Brewing, Facebook
After five years in business, a brewery in Saugatuck is closing and is now up for sale.
Guarding Brewing first opened at 3657 63rd Street in Saugatuck in 2018.
Guardian Brewing Company is a 100% LGBTQ+ and women-owned craft brewery located in Saugatuck, Mich. It's described as a destination craft brewery with a mixture of both year-round and rotating taps, brewing a wide variety of beer styles from classic and traditional to modern, with a twist. You'll also finder ciders, cocktails, wine, and non-alcoholic options.
Guardian's menu includes soups, sandwiches, salads, hot dogs, quesadillas, and more.
Guardian Brewing owners Kim Collins and Kate Bishop, shared news of the closure to Facebook, citing family medical priorities:
After many long, hard conversations, we have to say goodbye to Guardian Brewing as we now know it and re-invent ourselves elsewhere. For 5 years, we have shared our beer and our hearts with you all, and letting go will be very difficult. We made it through the trials of opening a business, a global pandemic, and years of road construction; yet, none of these are why we are moving on.

Recently, we have had another parent navigate through cancer. This one really shook us. After multiple trips to Ohio these last 3 months, it has become clear that family is our number one priority above all else. In order to care for them better, we will be moving our aging parents in with us in another location. One that is suitable for them and their medical needs.
They plan to operate the brewery until it sells or until March 2024.
The 12,000+ sqaure-foot indoor and 3,500 square-foot outdoor patio space sits on 4 acres and is now on the market.
The property has a rich history in the community as the former Red Barn Theater. According to Crain's Grand Rapids, it was originally built as a horse barn in 1912 and converted into a theater in 1948.
According to the listing,
Many possibilities exist for a new owner if not a brewer, such as an amazing event center utilizing its newly constructed dining room with fireplace, bar, 3,000+ square foot patio with additional seating and a large area for entertaining, dancing, catering, classrooms!
Brewing equipment is not included in the sale, but can be negotiated separately.
Check out photos and the price in the gallery below!
Guardian Brewing for Sale in Saugatuck, Mich., for $1.25M
After five years in business, Guarding Brewing in Saugatuck, Mich., is closing. The business, with a total square footage of 14,924, is up
for sale
for $1.25M.
Gallery Credit: Janna
Property Bundle in Ann Arbor Includes Brewery and Airbnb
If you've ever wanted to own and operate your own craft brewery in Pure Michigan, here's your chance-- and then some! The Ann Arbor properties are listed for a combined $1.85 million.
Gallery Credit: Lauren Gordon
For Sale: Beautiful Michigan Brewery On The Shores of Lake Superior
Billed as "Michigan's first cooperatively owned brewery", Drifa Brewing Company in Marquette is listed for sale at $375k.
Gallery Credit: Lauren Gordon