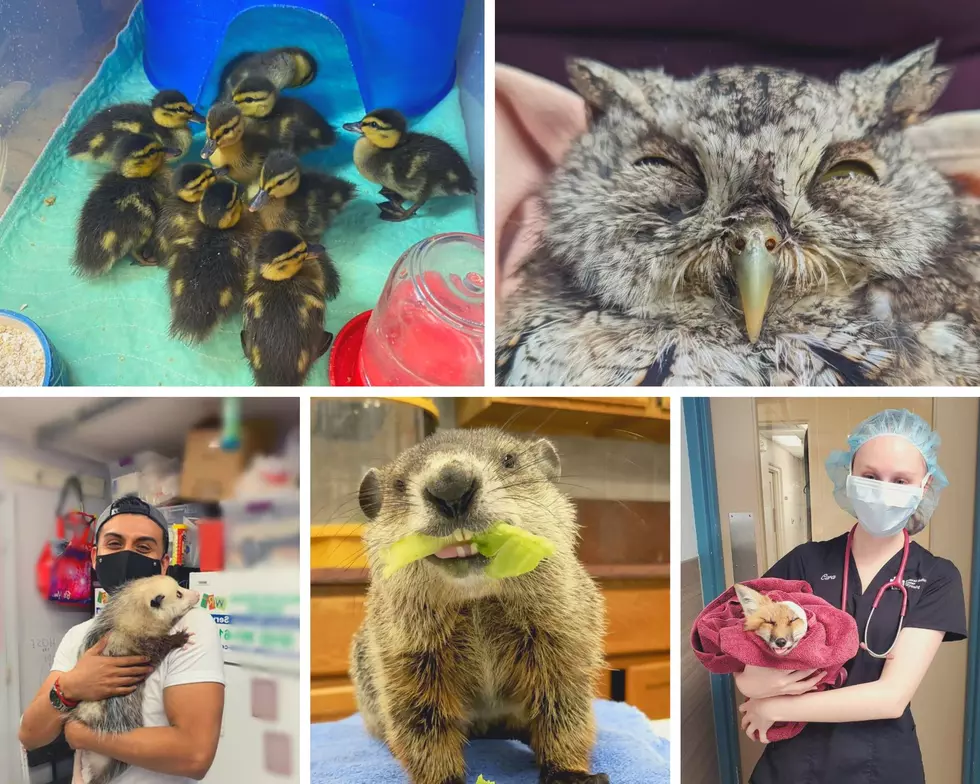 West Michigan Wildlife Rescue in Danger of Closing Without Our Help
Wildlife Rehab Center Ltd., Facebook
A local wildlife rescue and rehab center that's saved more than 4,000 animals over the past 20+ years is facing permanent closure unless the community steps in to help.
Grand Rapids' Wildlife Rehab Center Ltd. Faces Closure
For decades, the nonprofit Wildlife Rehab Center (WRC) has offered West Michigan a reliable, high-quality resource for the rehabilitation of orphaned, abandoned, injured, or incapacitated wildlife. From rescuing squirrels and beavers, to possums, owls, ducks, eagles, hawks, and more, WRC and their team of volunteers provide an amazing service in West Michigan.
Officially founded in 2002, the owners Peg and Roger Markle (and volunteers) have spent many years caring for abandoned and injured wildlife at their Grand Rapids home.
Unfortunately, Roger suffered a serious accident while working in the barn this past spring.
WRC organizers share that thankfully Roger is recovering, however, it's become clear it's time for Markles to officially retire and the rehab center needs a new home.
They say,
Unfortunately, their well-deserved retirement comes with a price. If our team is unable to find a new location, WRC will face closure. In response to this dire community need, we have embarked on an ambitious capital campaign. In addition to monetary contributions that will fund the initiative, we are seeking a donation of a moderately sized piece of land with water, electric, and sewer. Outbuildings would be a plus, but can also be built.

 
Wildlife Rehab Center Hopes to Relocate and Build a New Rehab and Nature Center
WRC's goal is to partner with other organizations to create a rehabilitation and nature center "unlike any other in Michigan."
They are hoping to build a new, eco-friendly center with public spaces, educational areas, community involvement programs and more.
We seek a space where West Michigan residents young and old can experience nature and gain a sense of responsibility toward it. With your help, our small center with humble beginnings could become a glorious haven for wildlife within the city.
If you'd like to help WRC survive and continue their incredible work, you can donate here. Please help spread the word that WRC needs a new "nest"!
LOOK: Stunning animal photos from around the world
From grazing Tibetan antelope to migrating monarch butterflies, these 50 photos of wildlife around the world capture the staggering grace of the animal kingdom. The forthcoming gallery runs sequentially from air to land to water, and focuses on birds, land mammals, aquatic life, and insects as they work in pairs or groups, or sometimes all on their own.
LOOK: 30 fascinating facts about sleep in the animal kingdom