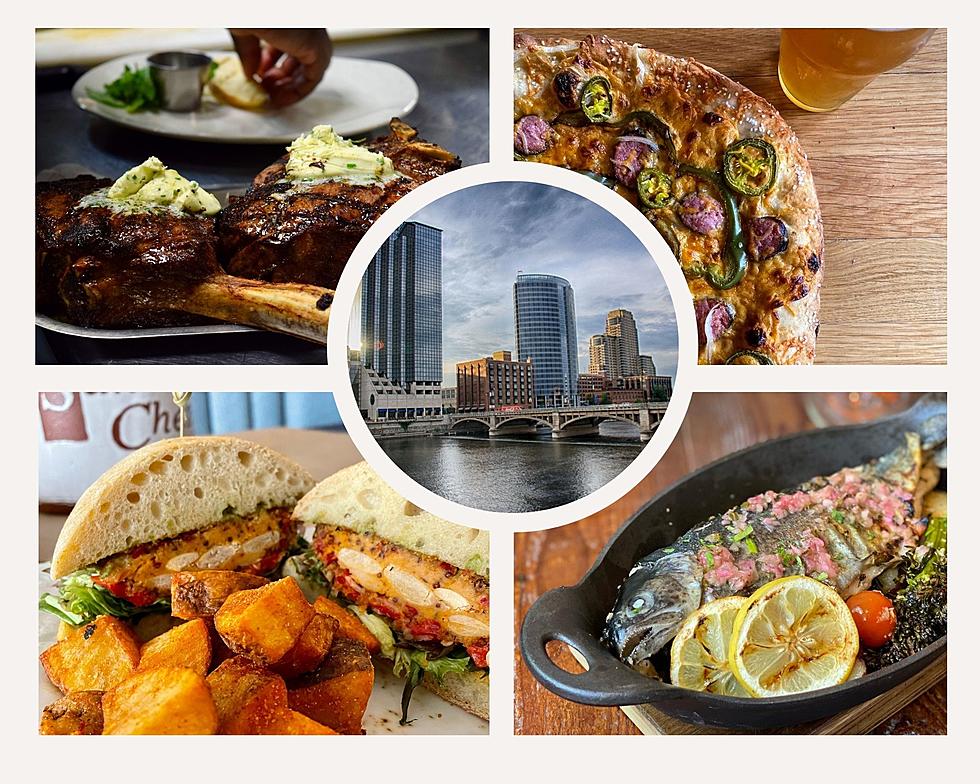 Grand Rapids Ranked Among Top Foodie Cities in the Nation
Bowdie's Chophouse, The Mitten Brewing Co., Sanchez, Carolina Low County/ Facebook, TSM
It's been a rough year and a half for the restaurant industry, so it's nice to see Grand Rapids getting recognition for its delicious food offerings!
WalletHub's ranking of the "2021's Best Foodie Cities in America" isn't just about awesome food though, it's also about affordability. The culinary hotspots on their list are also "wallet-friendly cities cater to diners who prefer to cook at home, explore the local flavors or both."
To determine the best and cheapest local foodie scenes, WalletHub compared more than 180 U.S. cities across 29 key indicators of foodie-friendliness. They looked at data like cost of groceries; price of beer and wine; number of breweries, restaurants, ice cream stores, and coffee shops; affordability and accessibility of high-quality restaurants; and food festivals per capita.
Grand Rapids came in at No. 17, with a total score of 57.69 - coming in at No. 1 for Affordability! In terms of Diversity, Accessibility, and Quality, GR was ranked 39th.
For comparison, Portland, Oregon is ranked No. 1 with a total score of 70.77, coming in 56th for Affordability and 3rd in Diversity, Accessibility, and Quality.
The only other Michigan city included in ranking, Detroit, comes in at 107th. In another currently running contest, the only Michigan city recognized as a "foodie city" is Traverse City.
The "worst" city for foodies according to WalletHub? Pearl City, Hawaii, with a total score of 25.13, coming in 182nd in Affordability and 175th in Diversity, Accessibility, and Quality.
Here's Wallethub's 20 Best Foodie Cities in 2021:
1. Portland, OR
2. Orlando, FL
3. Miami, FL
4. San Francisco, CA
5. Austin, TX
6. Sacramento, CA
7. Denver, CO
8. Las Vegas, NV
9. Seattle, WA
10. Tampa, FL
11. Los Angeles, CA
12. San Diego, CA
13. Portland, ME
14. Oakland, CA
15. Washington, DC
16. St. Louis, MO
17. Grand Rapids, MI
18. Chicago, IL
19. Atlanta, GA
20. Houston, TX
Check out the fulling ranking and more on WalletHub's methodology here.
MORE TO EXPLORE: Michigan Restaurants Featured On The Food Network
52 of the Best Michigan Waterfront Dining Locations
You probably already have a favorite dining location with a view, most of us do. But what you will find here is a nice long list of waterfront dining locations in every part of Michigan. Be adventurous, take a drive and explore something new, you'll find locations within an hour or more away from you that you have yet to experience.