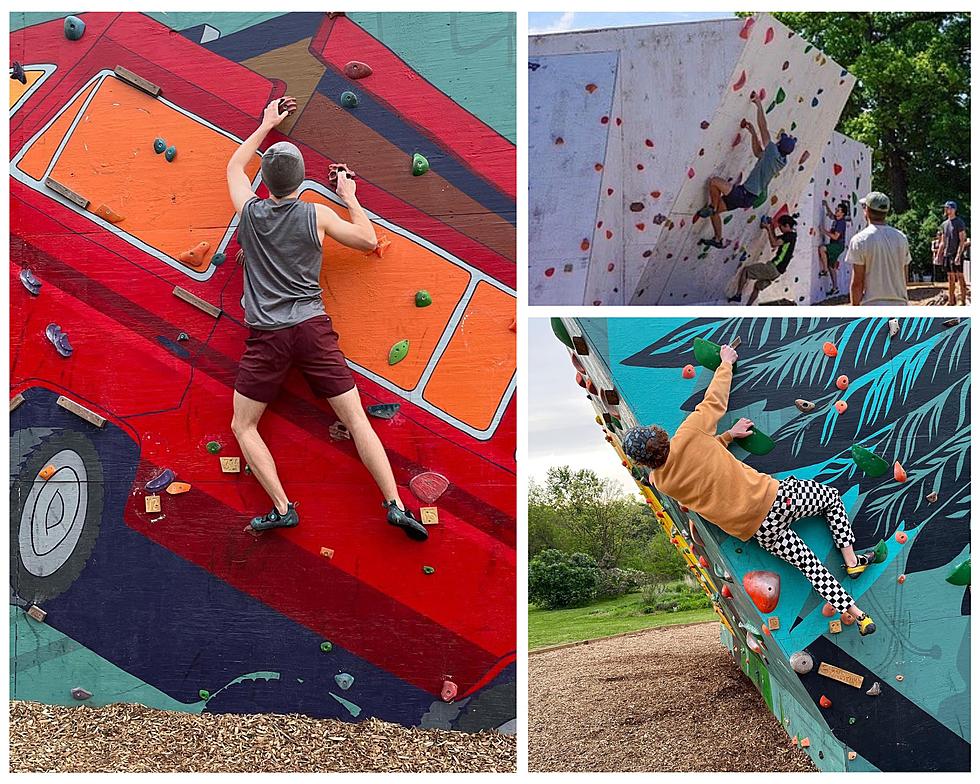 Grand Rapids First 'Climbing Festival' is This Weekend
Grand Rapids Boulder Project, Facebook
Grand Rapids first "Boulder Park" opened last year - and there's a new festival this weekend to celebrate it!
What is Bouldering?
Bouldering is a form of free climbing on rocks or other structures without the use of ropes or harnesses.
Where is Grand Rapids Boulder Park?
The climbing walls are at Highland Park at 523 Grand Ave. NW.
The two 12-foot structures have handholds with routes that change frequently.
The City's Parks and Recreation Department worked with the nonprofit Grand Rapids Boulder Project to bring the high quality boulder park to West Michigan.
Grand Rapids First Ever Climbing Festival
The Highland Park Climb Fest is this Saturday June 10, 2023.
Here is the schedule:
Kids Climb,11 am - 1 pm
Learn to Boulder session I, 12:45 - 1 pm
3-7pm Food and Drinks from the Garage Bar
Climbing Competition session I, 1 - 3:30 pm
Learn to Boulder session II, 3:15 - 3:30 pm
Climbing Competition session II, 3:30 - 6 pm
Competition Awards, 6:30 - 7 pm
You can sign up to compete here.
Grand Rapids Highland Park Boulder Wall Gets New Murals
Artist Nick Nortier has created a new public art piece on the boulder wall at Grand Rapids' Highland Park.