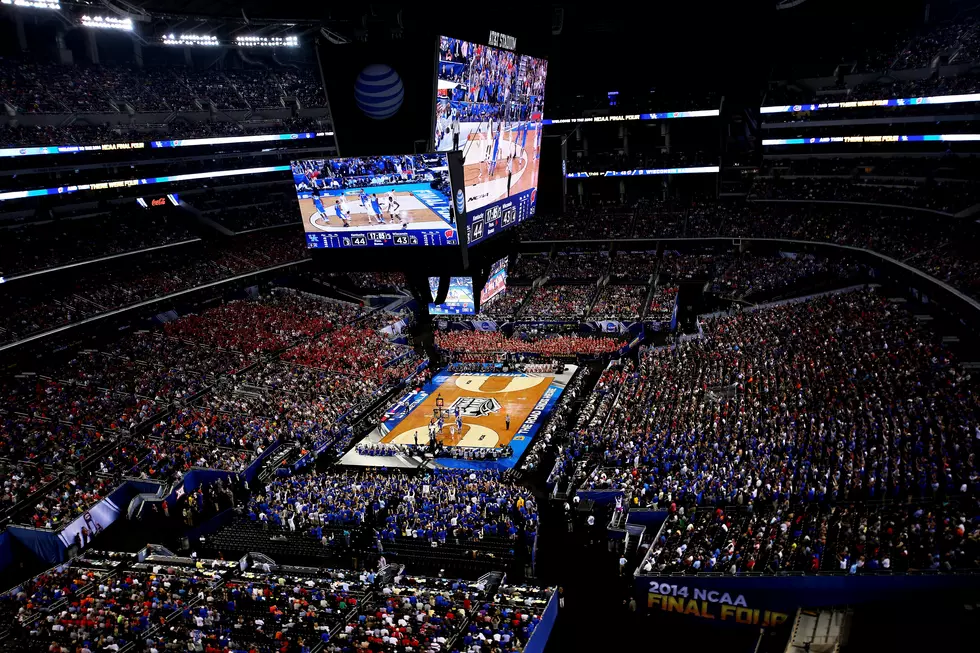 Free Beer & Hot Wings: These Awful Final Four Seats Could Have Been Yours!
Ronald Martinez/Getty Images
Some poor sap paid about $350 per seat for this view.
These seats would suck for a football game where the field is 100 yards long, let alone a basketball court that is a fraction of the size.