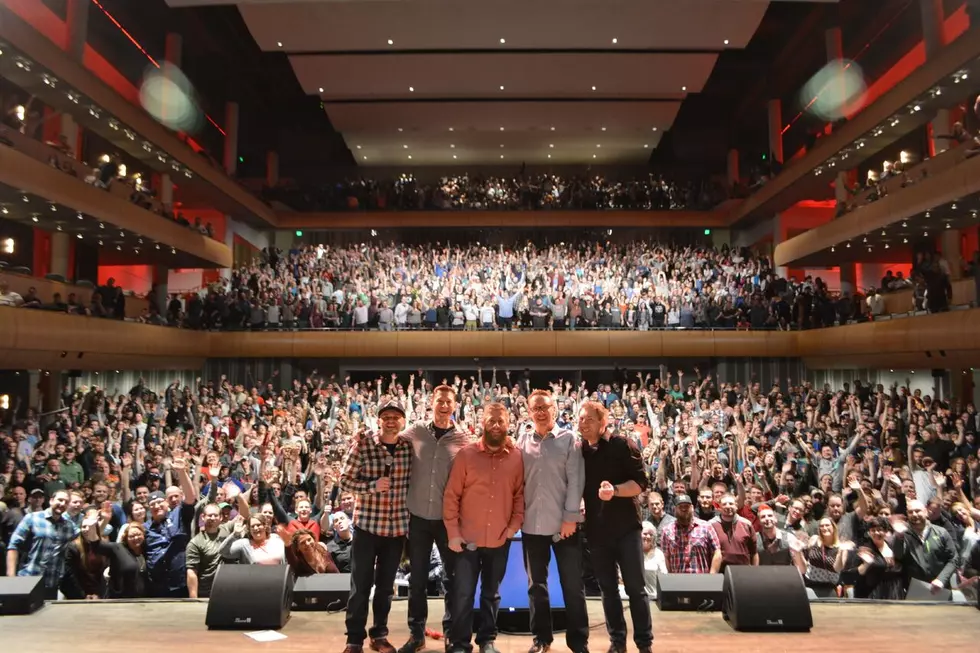 Free Beer & Hot Wings Live at Night at DeVos Performance Hall
FBHW
Free Beer & Hot Wings will be doing their annual Live at Night performance at the DeVos Performance Hall Saturday Night April 21.
Of all the radio stations and shows in the southwest Michigan region, the Free Beer & Hot Wings show heard on 97.9 WGRD as well as syndicated markets across the country, has a fan base strong enough to sellout the DeVos performance Hall in advance and in record time.
There is really something special when a radio show like the Free Beer & Hot Wings show can not only capture the ears of listeners weekday mornings on their way to work, but to actually get people to pay their hard earned money and take the time to support the show in a theater setting is nothing less short of amazing.
For those who are frequent listeners of the Free Beer & Hot Wings show or have even been to their Live at Night performance in the past, well, you are not surprised. But those who have never seen the show live, may want to be the first ones in line next year when tickets go on sale.
The Free Beer & Hot Wings Live at Night performance is more than what the show could do on terrestrial radio while still engaging an audience similar to radio and getting attendee's to join them on stage to participate. Like where radio can be engaging with listeners via the phone and social media, the Live at Night performance can take all of that to a new level.
Not many performers on stage or the radio engage with their audience like Free Beer & Hot Wings do, and maybe that is what makes what they do on air and Live at Night so special.