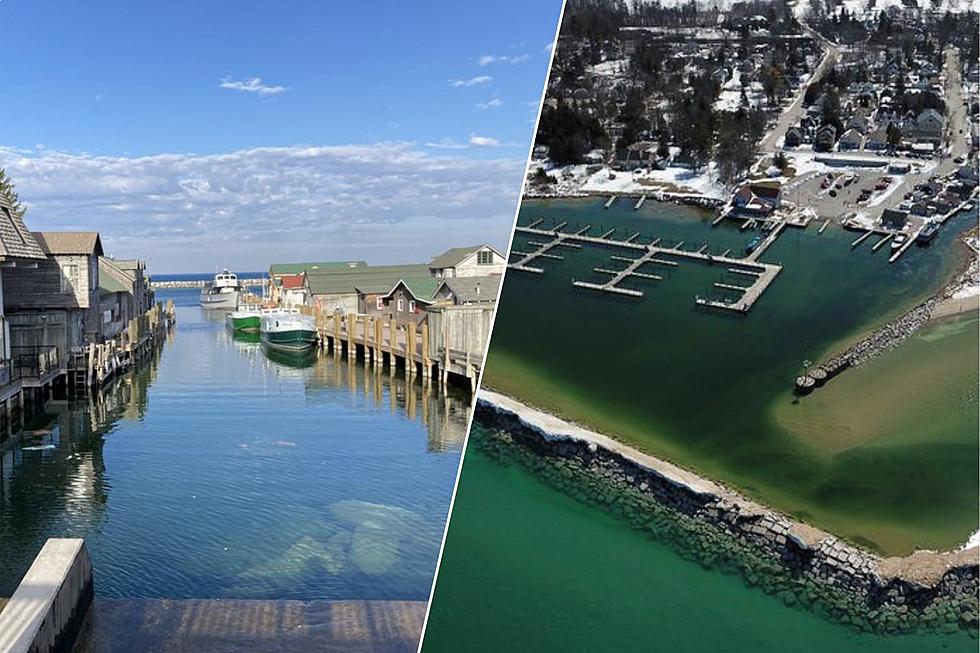 Michigan Town Ranked Among the 20 Most Beautiful in the Entire Country
Fishtown Leland, Facebook
When you think of how many lovely towns there are across the entire U.S. - this is quite the honor!
A Michigan town has made Travel and Leisure's list of the 20 Most Beautiful Small Towns in the U.S. 
What makes a town beautiful? I'm sure we all have our own opinions on this - but usually its a combination of natural scenery, location, architecture and other human-made elements. Travel and Leisure took all that and more into account and looked at towns with populations under 20,000.
So which town in the Mitten State is among Travel and Leisure's picks for most stunning?
Leland!
Though I've visited Traverse City many times in my life, and Leland isn't far from there, I went for the first time a few years ago - and loved it!
With its historic Fishtown, Leland truly is lovely. There's little shops and restaurants right along the channel - you can even get fresh fish to eat right there!
Here's Travel and Leisure's praise for Leland:
On the coast of Michigan's Leelanau Peninsula, between Lake Michigan and Lake Leelanau, you'll find Leland and Fishtown, a tourism dream team composed of a working commercial fishing village and a community of people who love their summer cottages. Leland is a special place virtually untouched by time. For instance, it has no stoplights. And the oft-photographed Leland canal epitomizes Michigan's lakeside charm.
Leland is the only Michigan town to make the list, coming in at No. 10.
Travel and Leisure's pick for the most beautiful town in the U.S. is Girdwood, Alaska.
Here's the rest of the top ten:
Girdwood, Alaska
Sedona, Arizona
Avalon, California
Palisade, Colorado
Little St. Simons Island, Georgia
Lanai City, Hawaii
Wallace, Idaho
Bardstown, Kentucky
Camden, Maine
Fishtown/ Leland, Michigan
Where do YOU think the most beautiful spot in Michigan is?
25 Best Places to Live in Michigan in 2023
Each year, Niche, a company that works to connect people to their future schools, neighborhoods, and workplaces releases a list of the
best places to live in America
. Niche bases the ranking on government data, reports on schools and neighborhoods, resident reviews, and more. According to Niche, these are the 25 best places to live in Michigan in 2023.