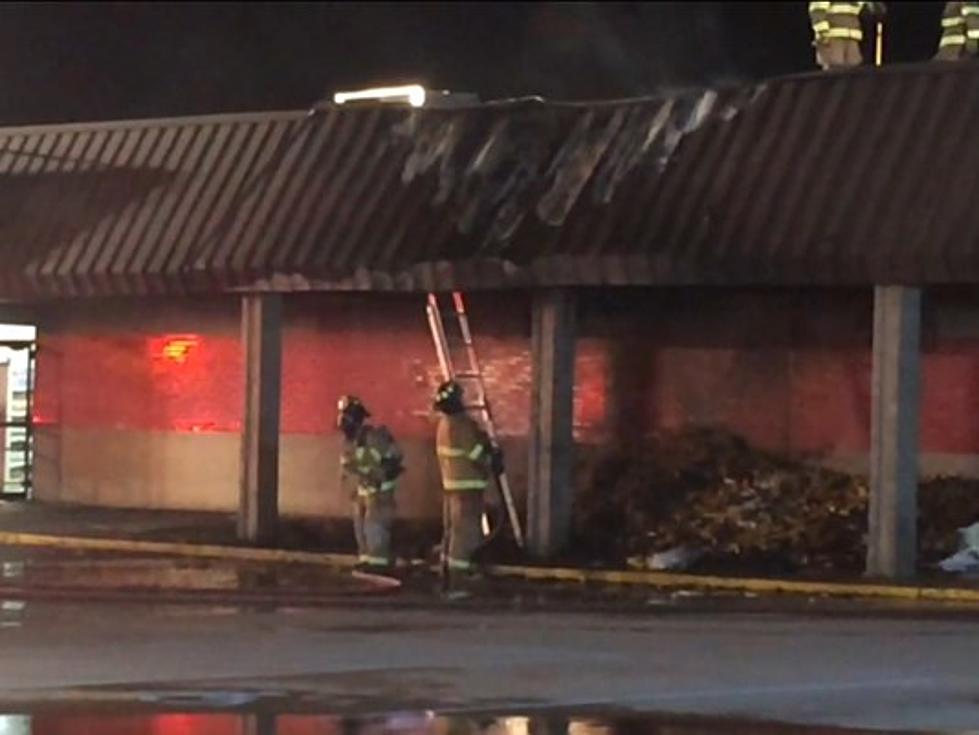 Fire Damages Ken's Fruit Market on Plainfield
Mackenzie Thaden/ WZZM-13
An early morning fire has caused damage to a Grand Rapids' grocery store.
WZZM-13 reports that a fire started around 4a.m. Thursday at Ken's Fruit Market near the corner of Plainfield Avenue and 4 Mile Road. 
Firefighters are now working to determine the cause of the blaze. Authorities say when they arrived on the scene, bales of hay outside the store were on fire and it spread to the store's awning.
At this time, it is not believed the inside of the building was affected by the flames, but they are checking for smoke damage at Ken's Fruit Market and other nearby buildings.