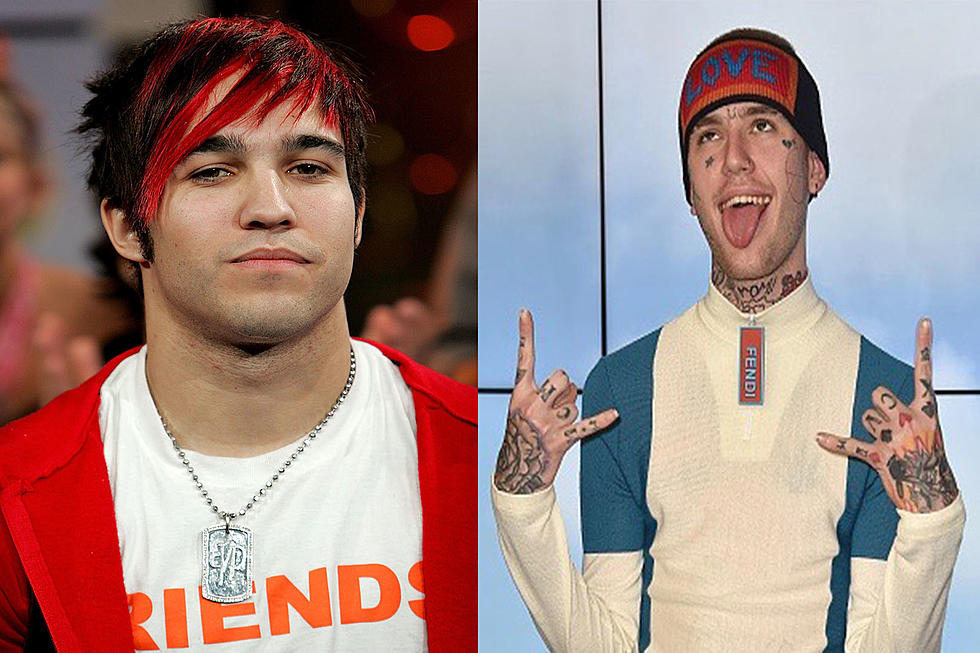 Fall Out Boy Featured on Late Hip-Hop Artist Lil Peep's New Song
Paul Hawthorne / Jacopo Raule, Getty Images
Fall Out Boy are featured on a new hip hop song by the late Lil Peep with iLoveMakonnen, "I've Been Waiting."
Lil Peep told XXL in an interview in May 2017 that he grew up listening to emo and rock bands in addition to rap and hip-hop. "One of my favorite hip-hop artists is Makonnen. One of my favorite bands is Fall Out Boy. You put those two together and that's Lil Peep." He died the following November of a drug overdose.
iLoveMakonnen said of the song, "I knew adding his heroes Fall Out Boy to 'I've Been Waiting' would be a tribute to my friend and collaborator that I could feel proud of. When I called Pete [Wentz] he immediately said yes, and it came together very quickly. I'm really excited to share this with the fans." Listen to the song below.
Fall Out Boy's seventh studio album Mania came out Jan. 2018 and became their fourth album to reach No. 1 on the Billboard 200 chart.
2019's Most Anticipated Hard Rock + Metal Albums