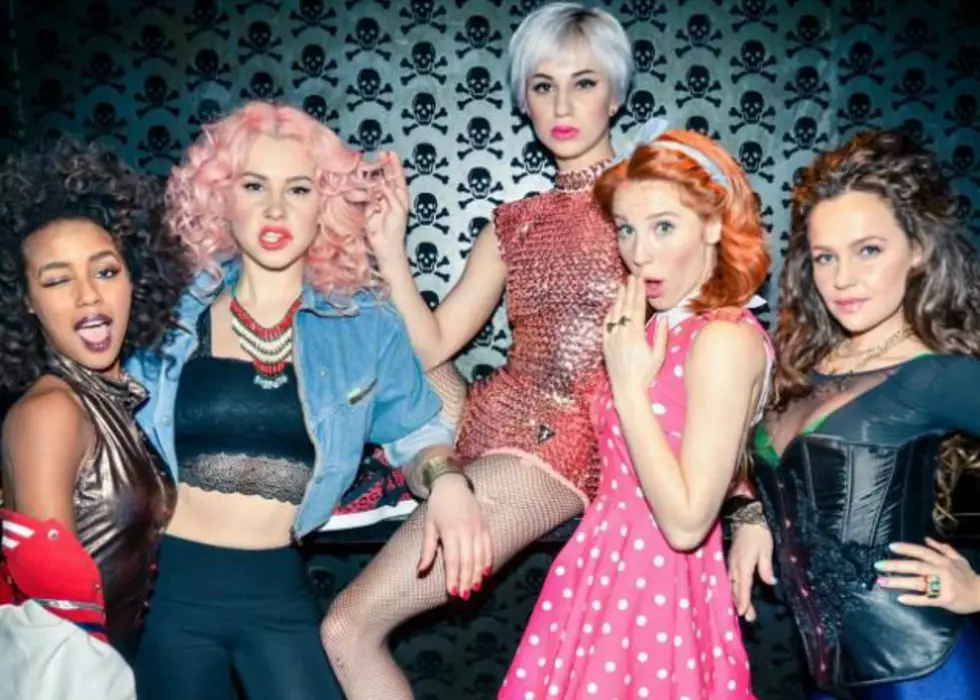 Dutch All-Female Band Films Itself Singing While Having Orgasms [Video]
The all-women Dutch band Adam consists of Anna Speller, Eva Cleven, Loulou Hameleers, Sanne den Besten and Suzanne Kipping, (Photo courtesy Adam)
I take everything else back that I've ever said about things being cool.
This could be the coolest thing ever posted on the Internet.
It's no surprise that they've gotten 7 MILLION views on this video in the last 5 days. The Dutch all-girl band Adam released this video the other day.
They have to be sitting on something like the Sybian, something that's going to town on them while they try to sing their new song "Go to Go."
Things start off pretty easy, but it doesn't last long, as they get closer and closer to that magic moment.
Guys, take note of their faces, so you'll know what a woman's orgasm looks like for future reference.
I took screenshots. Now I'll know.
And, if you'll excuse me, I'm going to watch this video another 40 or 50 times. See ya.
Oh, by the way, here's some of Adam's "regular" music.