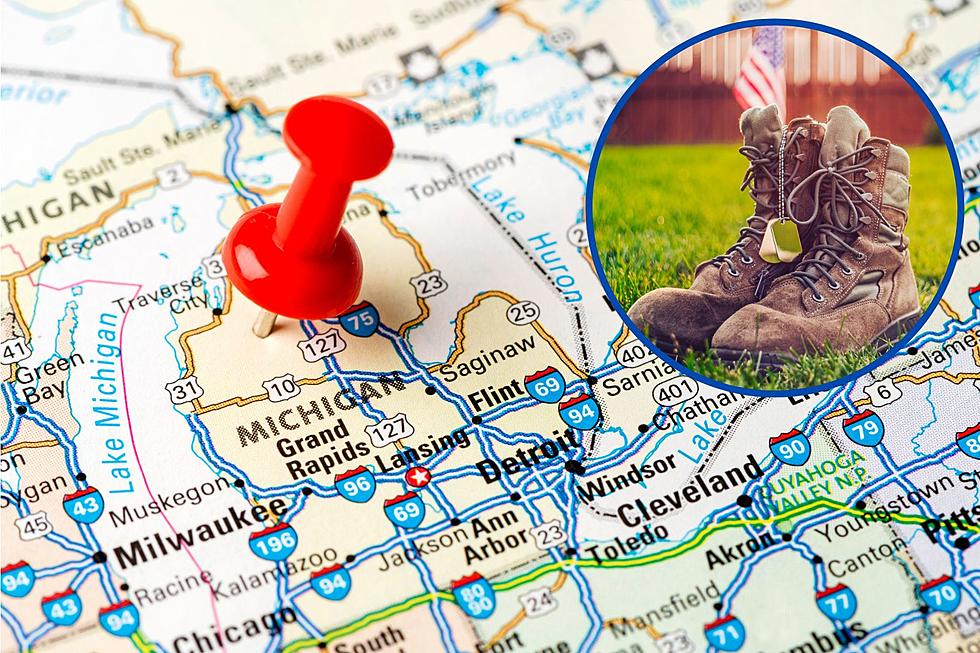 Michigan City Named Worst Place in U.S. for Veterans
Canva
Here's another ranking we'd prefer to see no Michigan cities on...
Unfortunately one Michigan city has been named the very worst place to live in the U.S. for veterans.
According to the Veterans Association, there are over 18.2 million veterans currently living in the U.S.
These veterans often face many challenges when re-entering civilian life related to heath care, employment, housing, and more. According to the VA, there are more than 33,000 homeless veterans in the U.S.
The a new report from Wallethub compares the 100 largest U.S. cities across four key dimensions: 1) Employment, 2) Economy, 3) Quality of Life and 4) Health. They looked at factors like the share of military skill-related jobs, housing affordability, veteran unemployment rate, and availability of VA health facilities.
Wallethub has ranked Detroit the worst city to live for veterans, with an overall score of 29.23
The report found Detroit to have the highest number of veterans living in poverty and tied with Baton Rouge and Newark for the highest veteran unemployment rate.
Detroit came in at 100th out of 100 in terms of employment, 91st in economy, 99th in quality of life, and 83rd in heath.
Ten Worst U.S. Cities for Veterans
Detroit, Michigan
Newark, New Jersey
Memphis, Tennessee
Chicago, Illinois
Jersey City, New Jersey
Indianapolis, Indiana
Baton Rouge, Louisiana
Toledo, Ohio
Baltimore, Maryland
Santa Ana, California
On the flip side, Wallethub found that the best city in the country for vets is Raleigh, North Carolina, with an overall score of 68.91.
Best U.S. Cities for Veterans
Raleigh, North Carolina
Austin, Texas
Orlando, Florida
Tampa, Florida
Virginia Beach, Virginia
Scottsdale, Arizona
Colorado Springs, Colorado
Gilbert, Arizona
Laredo, Texas
Jacksonville, Florida
Check out the rest of Wallethub's findings here.
The Top 5 Worst Places To Live In Michigan In 2023
All and all, the state is a lovely place to live in. However, like all pretty things, they're bound to have a thorn or two. See the worst Michigan cities in 2023 below.