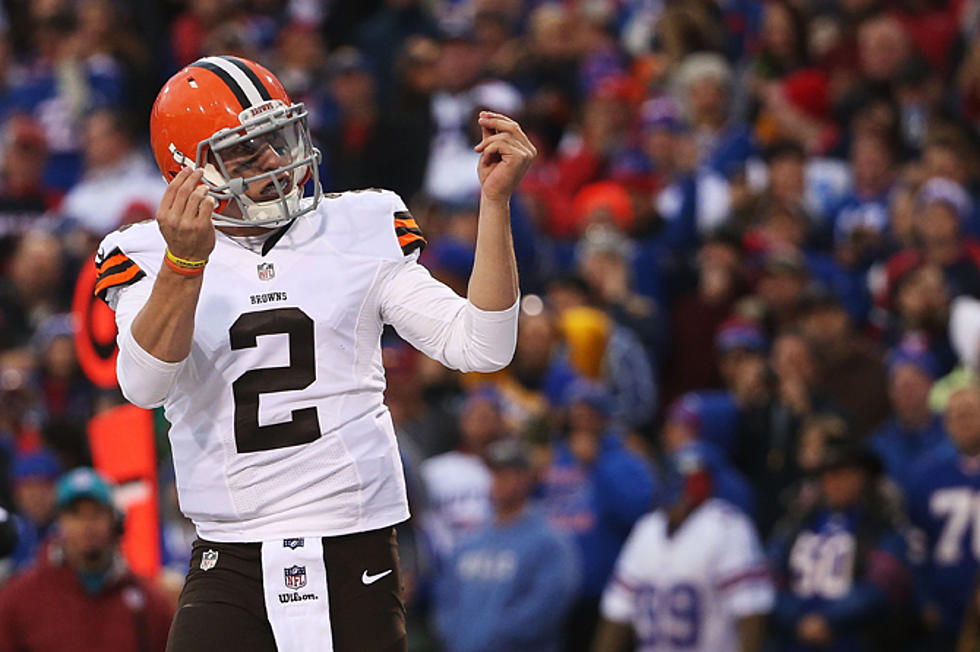 Cleveland Browns QB Johnny Manziel In Trouble for Dancing to Future's "March Madness" Again
Getty Images
At 3-12 going into Week 17, the Cleveland Browns aren't even within shouting distance of a playoff spot. While in other cities it might be time to batten down the hatches and hope for a high draft pick, the embattled Ohio metropolis is forced to sit and watch as their presumed quarterback of the future, Johnny Manziel, finds himself embroiled in yet another social media-born controversy.
According to ESPN, Browns coach Mike Pettine is planning to have a conversation with the second-year quarterback about a second viral video in only a few weeks that depicts him dancing with friends. The catch? For the second time in a row, the soundtrack is "March Madness," the hit single from Future and DJ Esco's March mixtape 56 Nights.
As can be seen from the video, the former Texas A&M star has a custom-made sweater that says Merry Manziel. Although it's technically unclear where Manziel was when the video was filmed, ESPN notes that on the wall hangs the Tampa Bay Buccaneers jersey of Mike Evans, a teammate from A&M.
In November, during the Browns' bye week, video surfaced of Manziel rapping along to the same song at a club in Austin, Texas. After that clip came to light, he was demoted to the bench; Pettine indicated that such action is not likely this time.
This January, Manziel spent 10 weeks in a rehab facility, officially to come to terms with an alcohol addiction.
See Best Rap Performance Nominees & Winners at the Grammys Over the Years