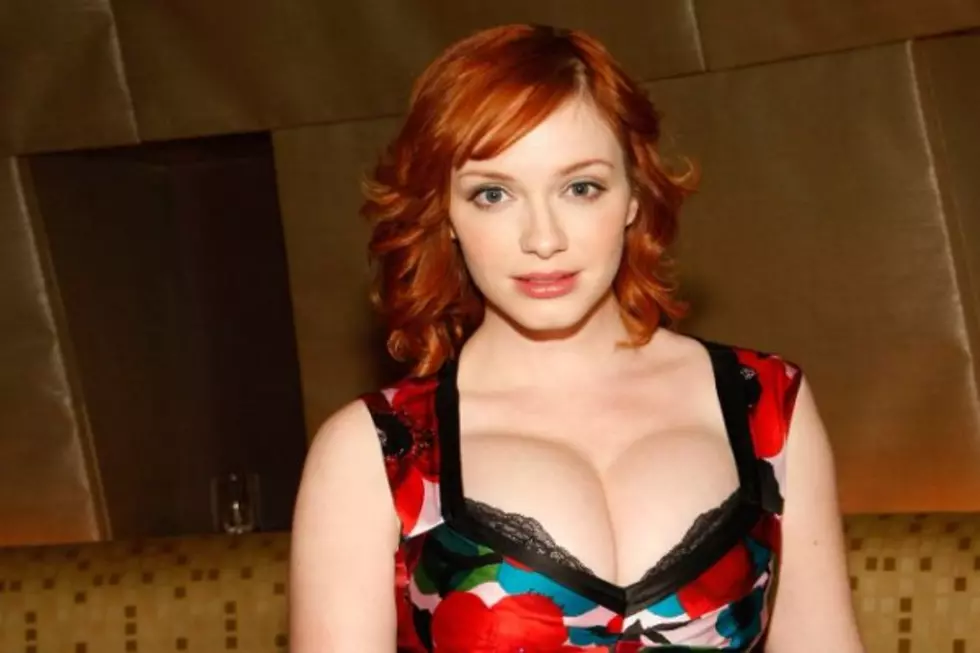 Christina Hendricks — Babe of the Day
Ethan Miller/Getty Images
She is, perhaps, best known these days for playing Joan Harris, the office manager of advertising agency Sterling Cooper Draper Pryce on AMC's "Mad Men."
Christina Hendricks is the actress who we'd definitely rack up crazy frequent flyer miles so we could sit next to her first-class full figure. She is also our Babe of the Day.
Besides "Mad Men," the Knoxville, Tenn., native has appeared in several movies, including "God's Pocket" and "The Pirate Fairy" last year and "Drive" in 2011.
Last month, it was announced the five-time Emmy Award nominee will star in the new Showtime pilot "Roadies," which follows the day-to-day life of a successful rock tour as seen through the eyes of music's unsung heroes -– the crew members who get the show on the road. Hendricks will portray Shelli, the band's production manager, in the show which also includes Luke Wilson in the cast. The one-hour comedy pilot is to shoot in Vancouver early this year.
The natural blonde began coloring her hair red when she was 10 years old. Five years ago, she was named the "sexiest woman in the world" according to a poll of female readers taken by Esquire magazine.
Hendricks says it much better than we could: "I don't think any woman in the world could get tired of being compared to Marilyn Monroe."
While we'd gladly share her Facebook, Instagram and Twitter accounts with you, the reality is she apparently doesn't have any. Wowza, that's a major bummer. Well, there's plenty of folks out there doing those accounts on her behalf.
Meanwhile, FYI: She turns 40 years old on May 3.