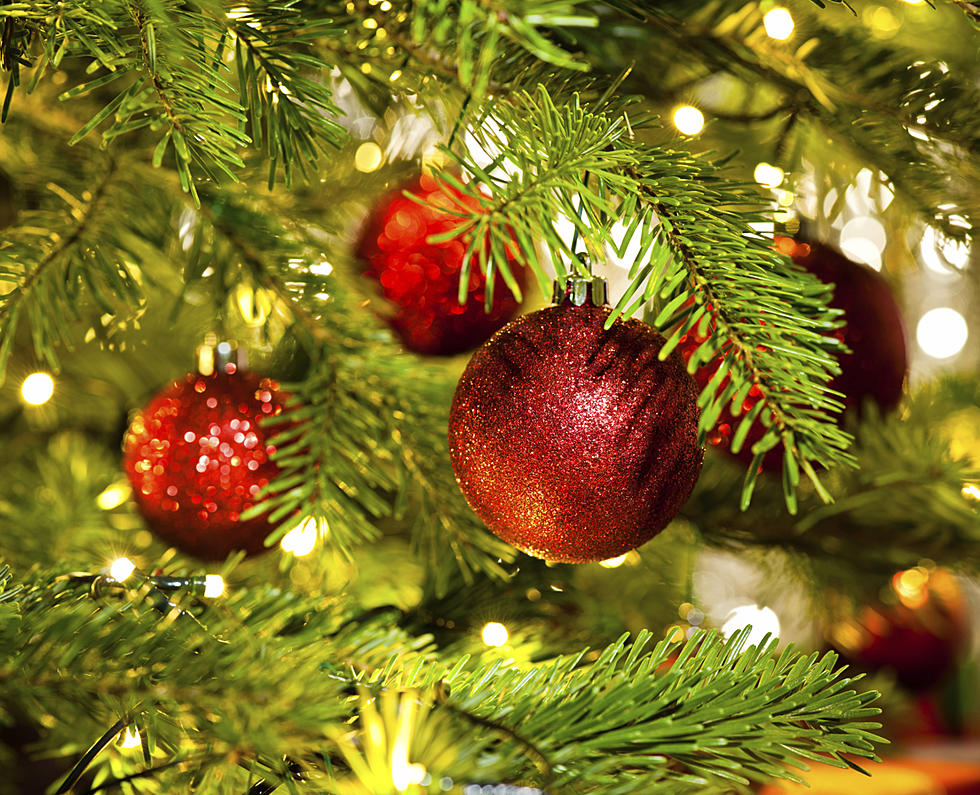 Can This Invasive Insect Ruin Christmas in West Michigan?
Stockphoto24, ThinkStock
Say whaat?! How can an something so small cause so much damage that it has the ability to affect the most wonderful time of the year?
The Michigan Department of Agriculture and Rural Development (MDARD) confirmed on Monday that the balsam woolly adelgid is officially in the state, and it was found in Kent County.
The MDARD says it was discovered in Rockford and while it's not known how it got here it was likely via transport on an infected nursery stock. So why is this insect such a threat? It attacks fir trees and feeds on its sap. Over time, it weakens the tree, kills branches, causes twig gouting (swollen tissue), and eventually the tree will die.
Michigan is the third-largest Christmas tree producer in the country so keeping these insects away is vital.
Michigan produces nearly 13.5 million fir trees each year, which are susceptible to balsam woolly adelgid.
Balsam woolly adelgid is native to Europe and was accidentally brought to the U.S. over100 years ago.
...cannot travel far on its own but may be carried by wind, wildlife or infested wood.
MDARD's Director said human movement is the main way invasive species get around. This obviously increases in the months where people are spending more time outdoors.
August is National Tree Check Month and tree experts, arborists, and the general public are asked to keep a look out and check to see if their trees look normal or if they notice "irregularities." In fact, an arborist is the one who reported it to MDARD whom then confirmed the findings. The infestation occurred on several Fraser fir trees at a residential property.
Although not native to Michigan, Fraser and concolor fir trees are often planted on home landscapes.
The Balsam woolly adelgid is only up to 2 mm long so you may not be able to spot the insect itself but there are ways to know if you have an infestation:
Swelling of the twigs
Branches that turn brick-red and then die
woolly tufts on near the trunk of the tree
Yellow needles or falling off too soon
Examples can be seen in the photos below.
Can you imagine this happening to your beautiful fresh Christmas tree? I can see how this pesky insect gives the Grinch a run for his money.
If you find anything, take pictures, note the location, and report it to MDARD at MDA-Info@Michigan.gov or call 800-292-3939.
More info about balsam woolly adelgid can be found here. This specific case in Rockford is Michigan's first confirmed case this year.
Spotted Lantern Fly: Possibly Michigan's Next Invasive Species