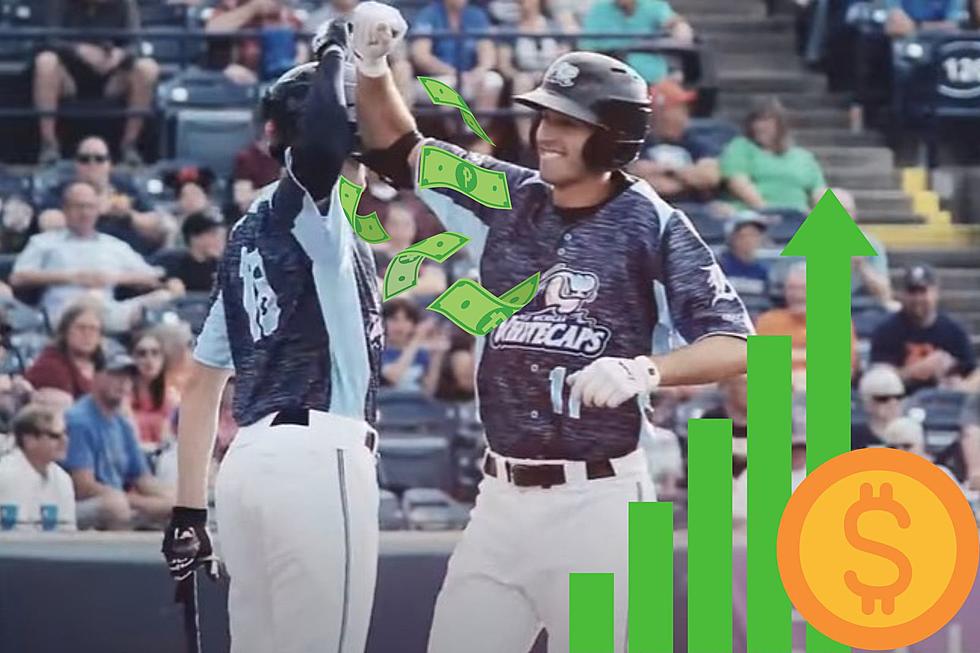 Baseball Is In The Air And So Is A Pay Increase For The Whitecaps
West Michigan Whitecaps YouTube Channel/canva.com
The West Michigan Whitecaps players may have a little extra bounce in their step for the opening day of the season since the players are receiving an extra bump in pay.
Spring is Here and So Is Opening Day For The West Michigan Whitecaps
It is a beautiful opening day for the West Michigan Whitecaps who will take on the Fort Wayne TicCaps on April 6 which will kick off three days at home to start the 2023 baseball season.
The Whitecaps are a High-A team in the Midwest League who finished fourth in their division in 2022 with a record of 31-35. The Whitecaps have high hopes for an improved 2023 season and fans will get their first look over the next 3 days.
One thing is for sure, no matter how the season goes, going to a Whitecaps baseball game is still one of the most affordable and fun things to do for families in West Michigan.
Whitecaps Players Getting a Pay Increase for 2023
The West Michigan Whitecaps along with all the minor league teams across America are getting a pay increase this year.
When the pay raise kicks in, all the Whitecaps players who were at spring training will get the back pay due to the increase for minor league players which has to make the players happy.
Minor league players' salaries either doubled or tripled depending on the level of the minor league they are playing in. WOOD reported the following pay increases for minor league players in 2023:
Complex league - From $4,800 to $19,800 per year
Low-A: $11,000 to $26,200

High-A: $11,000 to $27,300

AA: $13,800 to $30,250
AAA: $17,500 to $35,800
Something New Will Happening To LMCU Ballpark
Not only are the Whitecaps players seeing a pay increase but the LMCU Ballpark will be getting a facelift over the next few years with a multi-year ballpark improvement plan. What was already a fun experience is about to become mind-blowing for fans and players in the years to come. Watch the video above to see all the upcoming improvements.
MORE: Michigan's Greatest Sports Traditions
Part of the allure of sports is the sense of tradition, and these Michigan traditions are something that fans look forward to every year.
Sports Figures That People Love to Hate
Sports would be boring if you loved everyone. There always has to be a villain, and we've put together a list of prominent sports figures that a lot of people can't stand.